Ok, I give you this, spring around here is beautiful.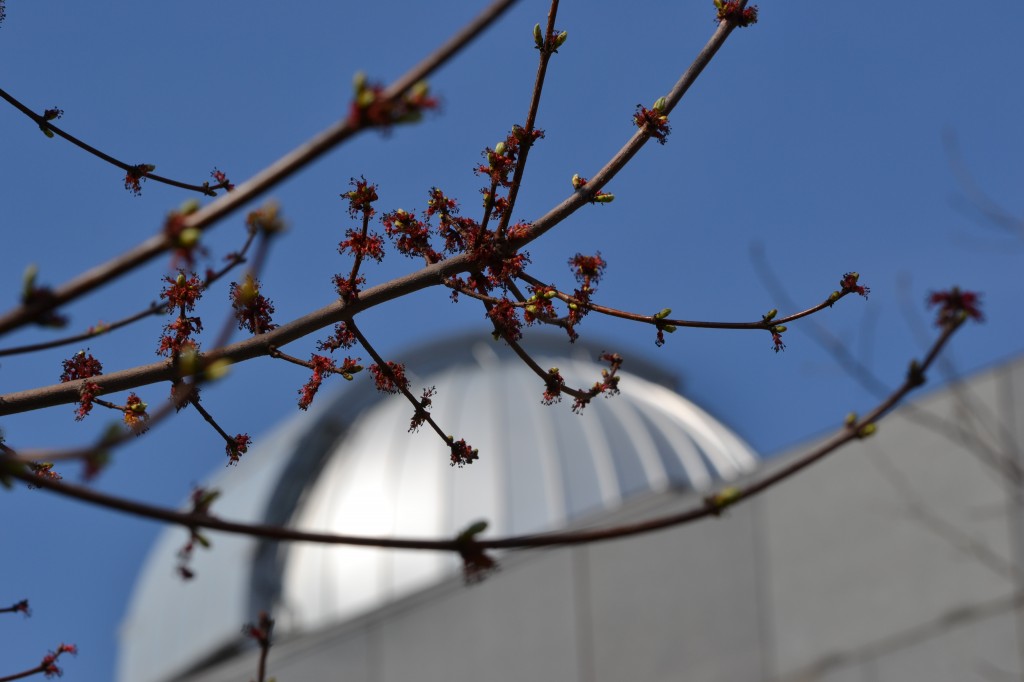 But I rarely experience it as exuberance. The cool weather in fall always energizes me, but that's probably because I have energy to spare. By the time I hit April, I always feel absolutely worn out. The students feel it too: there's a three-week period from the end of March into mid-April where they are all tired, ill or both, and usually preoccupied with overwhelming obligation to a particular course or extracurricular activity.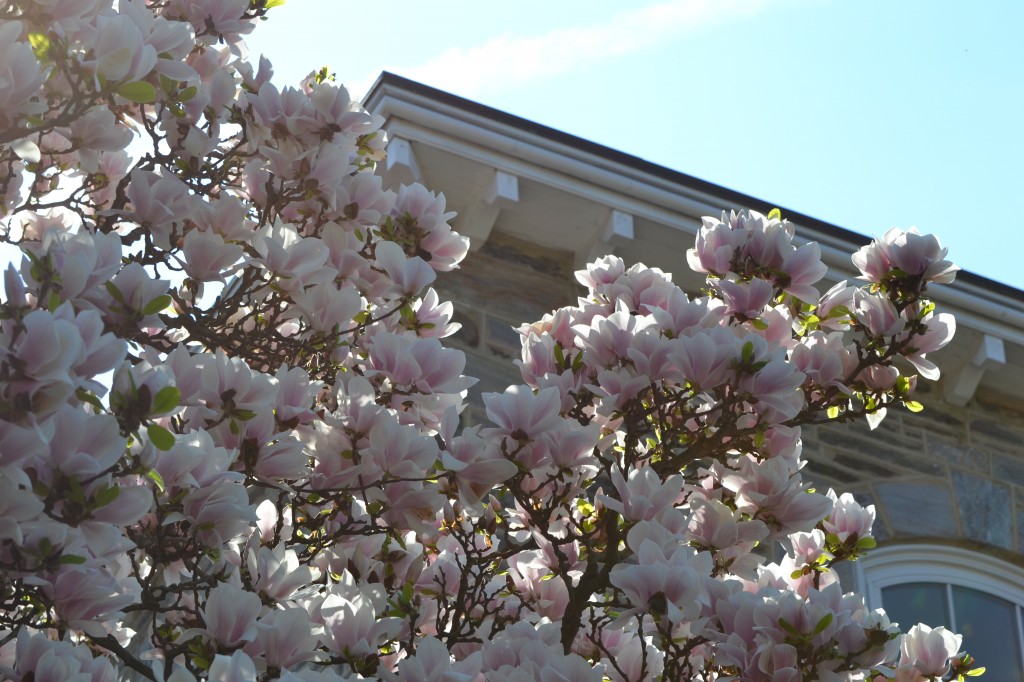 Somehow around mid-April that feeling shifts a bit: the end of classes is in sight, the crush of events and committees desperate to finish some business before the year ends is easing, you make peace with the things you didn't write, didn't finish, didn't say. By then usually I've missed the chance to plant peas and my garden is a sorry mess, but at least the weather brings some joy.