ABBOTTSTOWN, Pa. -- Swarthmore freshman Alex Nichamin carded the best round of Day Three at the 2009 Centennial Conference Golf Championships Sunday afternoon, firing a two-over par 74 to tie for third place overall at the three-day event held at the Bridges Golf Club.
The Garnet finished fifth as a team, posting 966 (331-313-322) to finish behind champion Franklin & Marshall (939), McDaniel (951), Muhlenberg (953) and Dickinson (962).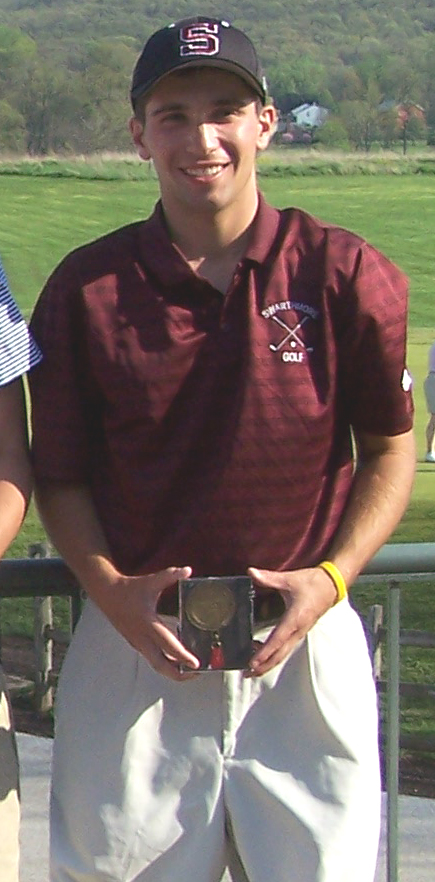 Nichamin (Brookville, Pa. / Brookville) struggled on Day One, posting an 83 thru the first 18 holes.  The freshman dropped six strokes from his scorecard on the second day, tying for the team lead with a five-over par 77.  Nichamin kept the foot on the accelerator on a steamy final day (temperatures hit 90 degrees in central Pennsylvania), putting up the second-best finish by a Swarthmore golfer (Matt Kaufman '02 was second in 2002).  He earned All-Conference honors with his total score of 234 (83-77-74), becoming the first Garnet player to receive Centennial accolades in his first Championships (sixth overall selection for the program).
Swarthmore senior David Lau (Hong Kong, China / The Hotchkiss School [CT]) played his way into the top-10, tying for sixth place with a 236 (77-77-82).  Freshman Paul Weston (Waterbury, Vt. / Harwood Union) found his way into the top-15, sitting in a tie for 12th with a total score of 241 (83-78-80).
Junior Kelly Schoolmeester (Irmo, S.C. / Irmo) finished 27th with a 256 (88-81-87) while senior Michael Bernasek (Fairfield, Conn. / Hopkins School) rounded out the Garnet effort with a 260 (92-82-86).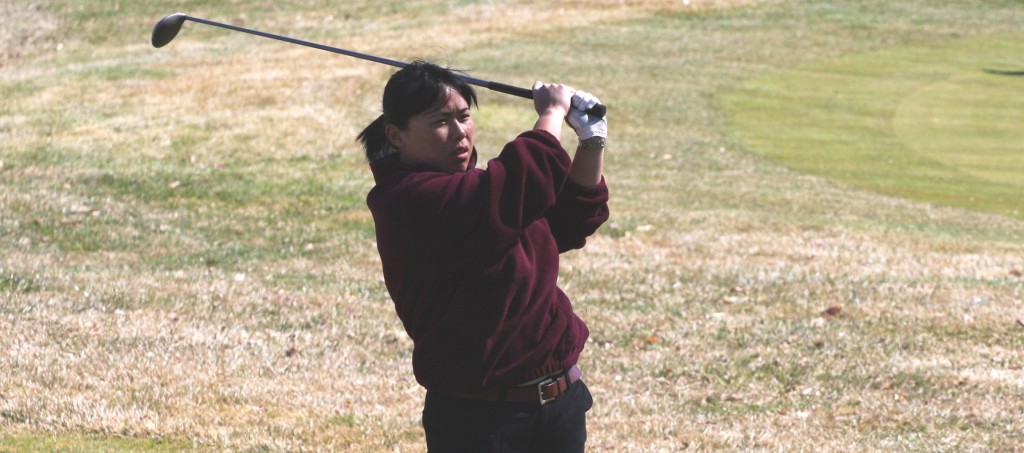 Swarthmore had an entrant in the Centennial Conference Women's Golf Championship, a two-day event hosted at Olde Homstead Golf Club in New Tripoli, Pa.  Senior Samantha Phong (Long Beach, Calif. / Long Beach Polytechnic) just missed a top-15 finish, posting a score of 202 (103-99) to finish 16th out of 28 participants.