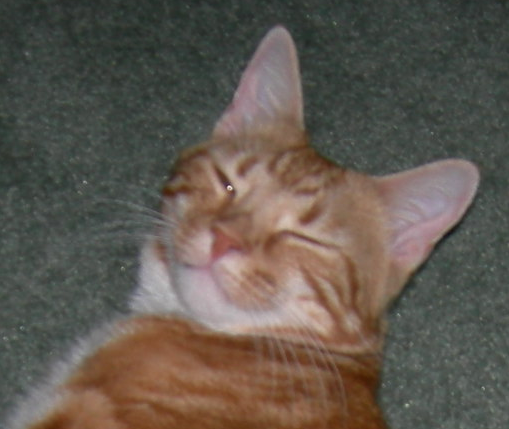 I am so very happy to share the news that today marks the beginning of a new era for Swarthmore's Institutional Research Office!   We are now fully staffed, in our new configuration.    Pamela Borkowski-Valentin is our Data and Reporting Officer, and Jason Martin is our Institutional Research Associate.
The Data and Reporting Officer is responsible for creating and managing primary IR datasets (including admissions, student, course, degree, faculty, and staff data extracted from Banner; survey data; and peer data), and using this data to meet both internal and external informational needs. She produces the Common Data Set, the Fact Book and other basic data summaries; responds to mandated state and federal reporting; and addresses ad hoc requests for information.
Pamela has a BA in Sociology, and Master's degrees in Social Service and Law and Social Policy (from Bryn Mawr).  She has worked for the last five years as a Research Analyst in the Montgomery County Community College (MCCC) IR office, where she supported the data needs of faculty and administrators by gathering and analyzing institutional data, creating and conducting surveys, and writing reports on a range of topics. She is adept at working with internal data as well as using external data to inform institutional questions. Pamela has a broad understanding of the challenges facing college students, gained and enhanced through her background in social work, internship experience at the Bryn Mawr Civic Engagement Office, and her work with two particular programs at MCCC, the KEYS program which focuses on disadvantaged students, and the Minority Male Mentoring Program.
The Institutional Research Associate is a social scientist, expected to use descriptive, exploratory, and inferential statistical techniques to focus on special issues and research projects. He is primarily responsible for more in depth studies, such as the factors that influence students to change majors or the effectiveness of peer mentoring programs.
Jason has a BA, an MA, and recently completed a PhD, all in Sociology. His dissertation topic was "Marketization in the Nonprofit Arts and Culture Sector: An Organizational Analysis." He has worked for the last six years as a Research Analyst for the Metropolitan Philadelphia Indicators Project (MPIP), as well as doing some consulting work. At MPIP he conducted both quantitative and qualitative (e.g. focus groups) research studies that examined how region-based factors such as education and economy relate to the activities of non-profit organizations. He has a broad base of statistical skills to help him reveal meaning in data, and he is skilled at reporting findings clearly, without sacrificing rigor or "talking down" to his audience.
I hope our Swarthmore friends will stop by to welcome Pam and Jason!