If you are participating in a Zoom conference and need to share handwritten notes, you might be interested in this simple D.I.Y. document camera setup written up by Jason Alley at Lafayette College.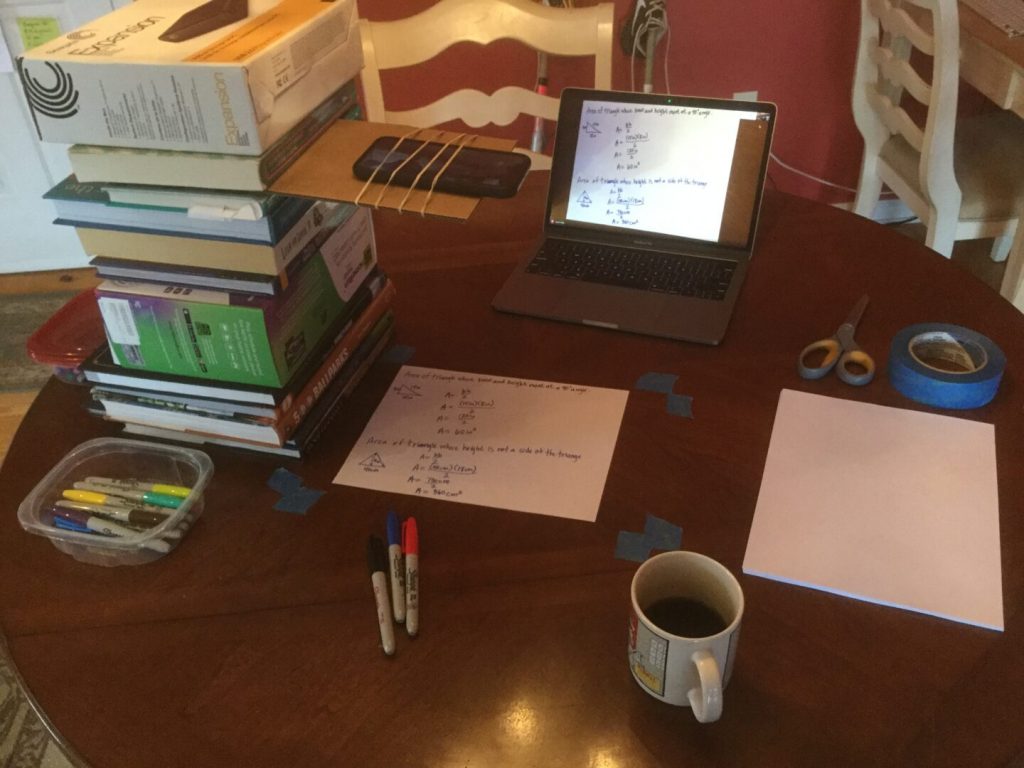 Read more at Writing, Drawing, and Demonstration Options While Remote.
When using Zoom video conferencing, start the meeting on your computer and then join with the video from your phone. Zoom permits users to connect to a meeting with one computer, one phone, and one tablet (you cannot connect to a meeting with more than one of each type of device).