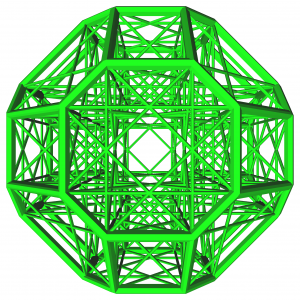 Each year, ITS and the Libraries sponsor Swarthmore Projects for Educational Exploration and Development (SPEED) to connect faculty projects with student workers.  Last summer, Math Professor Elizabeth Drellich and SPEED interns Kate Collins '18 and Cassandra Stone '20 collaborated to build reflections.swarthmore.edu, a site that allows visitors to generate their own models of certain finite, complex algebraic reflection groups to view online or download for 3D printing.
The Institute for Math and its Applications has awarded funding to Dr. Drellich and Kate Collins to continue work on the project and create a package for Sage, a popular open-source mathematical software system.
Congratulations Professor Drellich and Kate!