If you watched the Oscars on Sunday night, you'll know The Jungle Book took home Best Visual Effects (see link for two behind the scenes videos on the film's creation). What you may not know is that some of the same technologies used by those Hollywood artists are available in Swarthmore's own Media Center.
Before you get carried away and show up asking for help with your next animated feature, it's important to remember that major film work requires a sound stage, some proprietary technology, and a large team of visual artists. While we can't claim to be a satellite office for Disney Studios, we do encourage folks to stop by 114 Beardsley Hall with questions about filmmaking, sound editing, visual effects and animation. If you've ever wondered how to use a green screen to replace the background in a video, how to recreate the laser blasts from your favorite Star Wars movie, or how to build an animated title sequence for your short film, we can provide some answers.
In fact, all three tasks above can be accomplished using the same program: Adobe After Effects (AE). Just last week, Professor of Design Matt Saunders brought his Integrated Media and Performance class in for a workshop on AE basics. By the end of the session we were putting still images into motion, transforming eyeglass lenses into TV screens filled with colorful static, and even experimenting with particle effects (used to create anything from billowing smoke, to sci-fi energy beams, to drops of rain). After taking Integrated Media two years ago, a former student applied her knowledge of After Effects to set design, creating the animation below for use as a digital backdrop in the Senior Company's spring production.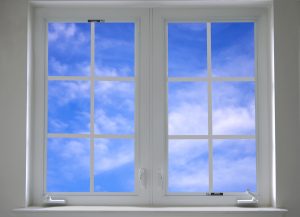 Whether you want to learn about basic computer animation, explore visual effects and compositing, or enhance an instructional video with some simple editing techniques, we'll be happy to get you started. Just bring your ideas.
For more information, contact jpolk1@swarthmore.edu