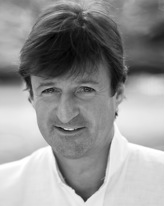 LAMDA (London Academy of Music and Dramatic Art)
invites you to attend a
Shakespeare's First Folio Master Class
Presented by Rodney Cottier

Rodney Cottier is Head of the Drama School division at the London Academy of Music and Dramatic Art (LAMDA) – the UK's oldest drama conservatory. Rodney has thirty-two years experience as a stage director and teacher of stage combat, acting and text at LAMDA, were he has directed twenty-five plays from Shakespeare's canon. He has also taught in the US as a guest lecturer at the University of Connecticut and Citrus College, Los Angeles, as well as conducting an annual workshop tour of top North American universities (to date he has visited twenty-seven states), focusing on Shakespeare's First Folio. As a fight director, Rodney has worked at Shakespeare's Globe as Master-of-Fight, choreographing several productions including Mark Rylance's Hamlet, as well as at the Royal Opera House, English and Welsh National Opera, the National Theatre Studio and many regional theatres. Rodney is an alumnus of LAMDA'S flagship Three Year Professional Acting Course.
Take part in this unique interactive workshop and change your view of the play script forever.
Please bring a copy of Shakespeare's complete works, any edition.
For more information about LAMDA, please visit www.lamda.org.uk or follow us on Twitter @LAMDAdrama.
http://calendar.swarthmore.edu/calendar/EventList.aspx?view=EventDetails&eventidn=11244&information_id=31928&type=&syndicate=syndicate