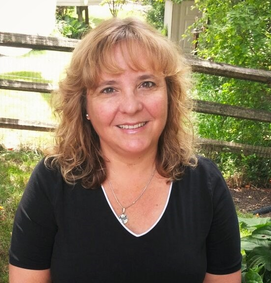 For the past couple of years Swarthmore ITS has created a learning community with a small group of faculty called the Teaching with Tablets program. As part of the program we offer faculty a chance to use an iPad Pro or a Microsoft Surface Pro with stylus for academic purposes over the course of a year. Through this community of faculty we've observed that teaching with tablets has shown exciting potential for supporting blended learning, increasing student engagement, and reducing the administrative overhead of teaching. Throughout the program in an attempt to spark interest and ideas, we invite faculty to share their different uses for the tablets and the apps they find most helpful.
Today, we wanted to highlight some of the work Visiting Assistant Professor Silvia Porello of the Chemistry and Biochemistry department. Silvia has been using the Microsoft Surface Pro with Pen stylus in her Foundations of Chemical Principles (Chem 10)  class this semester. We asked Silvia a few questions about how she's been using the Surface Pro in her class.
What are the name of the app(s) you have been using for your class so far?
Microsoft Office 365 PowerPoint app
Microsoft Office 365 Word app
Surface Pro Sketch Pad app
How do you use these apps in class?
[Using the Microsoft Surface Pro] I project questions onto the classroom screen using the PowerPoint [app] or Word app. Then I pass the tablet around for groups to write their answer [using the pen stylus].  If groups disagree on their answers I have both groups write on the tablet and then discuss both answers to determine what is the correct approach to answering the question.  Figure #1 is an example of such an activity applied to questions on Lewis molecular structures.  Figure #2 represents the first page of a worksheet we solved in class, and different students shared their answers with the class.
I use the sketchpad [app] to answer emails in which I have to show chemical structures or detailed problem solving steps. The image is very easy to upload and send to students. Text (or numbers) can be color coded to make it easier to understand.  Figure #3 is an example of an image shared by email with a student in response to his/her email.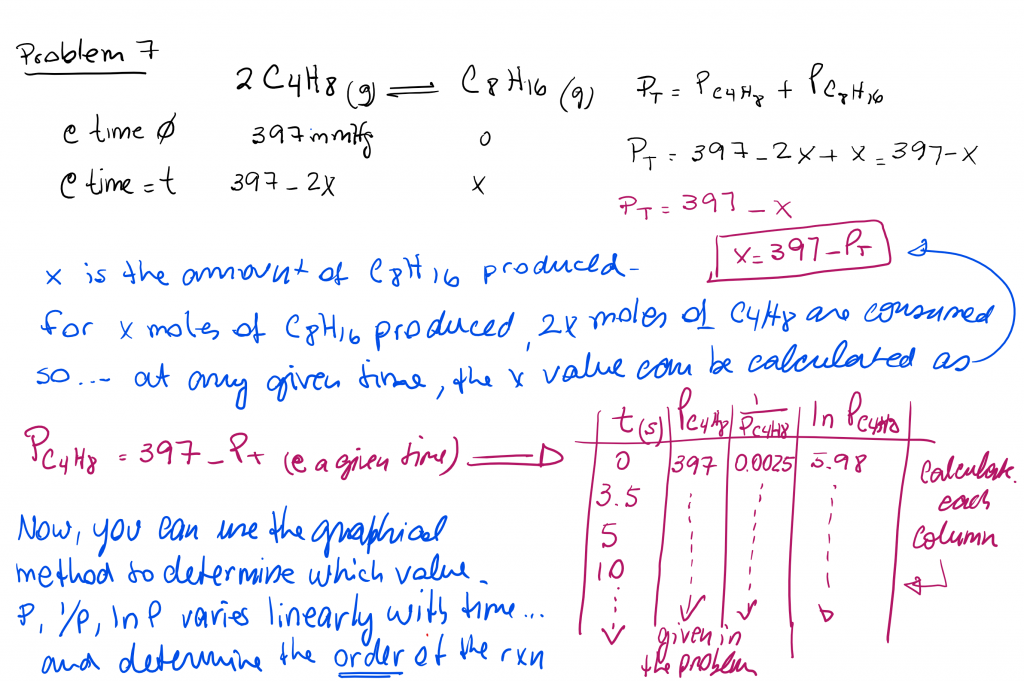 How have you seen these activities help your students in class?
The classroom activity has resulted in increased participation in the classroom. Students are more likely to share their answers from their seat (and in close consultation with their group mates) than to come to the blackboard, which is more intimidating.
The use of the Sketchpad app to [draw out answers] for email questions, is much easier and more effective than typing words to describe 3-D structures, or attaching a file to the email. The Stylus is very easy to use and the drawings are faster and more effective in communicating concepts (3D spacial arrangements or math operations) to students.
Student Outcomes
From what Silvia has described, using the tablet and not being tethered to the classroom podium has helped create a healthy learning environment, building confidence, critical thinking and problem-solving skills, and positive attitudes towards learning.
Want to Learn More?
If you would like to learn more about using the Microsoft Office 365 apps which allow you to edit and annotate documents on your mobile device or the potential uses of the iPad Pro or Surface Pro, please get in touch with your academic technologist or email us all at acadtech@swarthmore.edu.
Media Services and the Language and Media Centers have several iPad Pros available for short term loans. We also have a cart of 20 iPad Mini tablets that can be checked out for class use.