The Spring 2008 Academic Technology Fair had something for everyone, especially our three iPod raffle winners. Crowds gathered throughout the day at our eight tables filled with gadgets, widgets and multimedia displays. Lots of interesting conversations came up as faculty and staff shared their ideas and experiences with technology for teaching, research and collaboration.
Congratulations to the three winners of the iPod Shuffle raffle! They are Tom Stephenson, Professor of Chemistry, Tami Gura, Animal Facility Manager in Biology, and Bronwen Densmore, Reference & Instruction Intern in McCabe Library.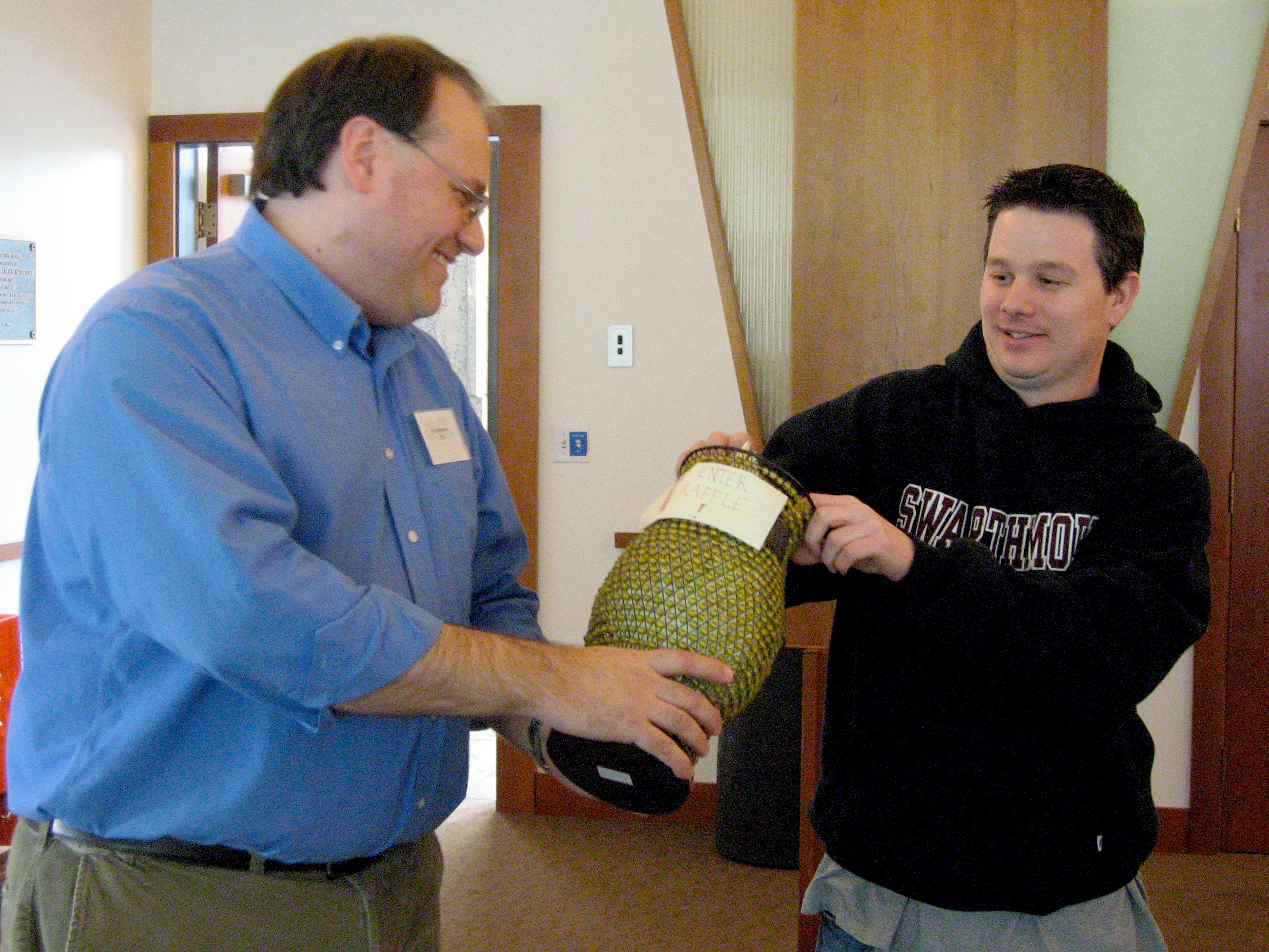 Eric Behrens and Mike Bednarz of ITS draw a winner from the raffle pot.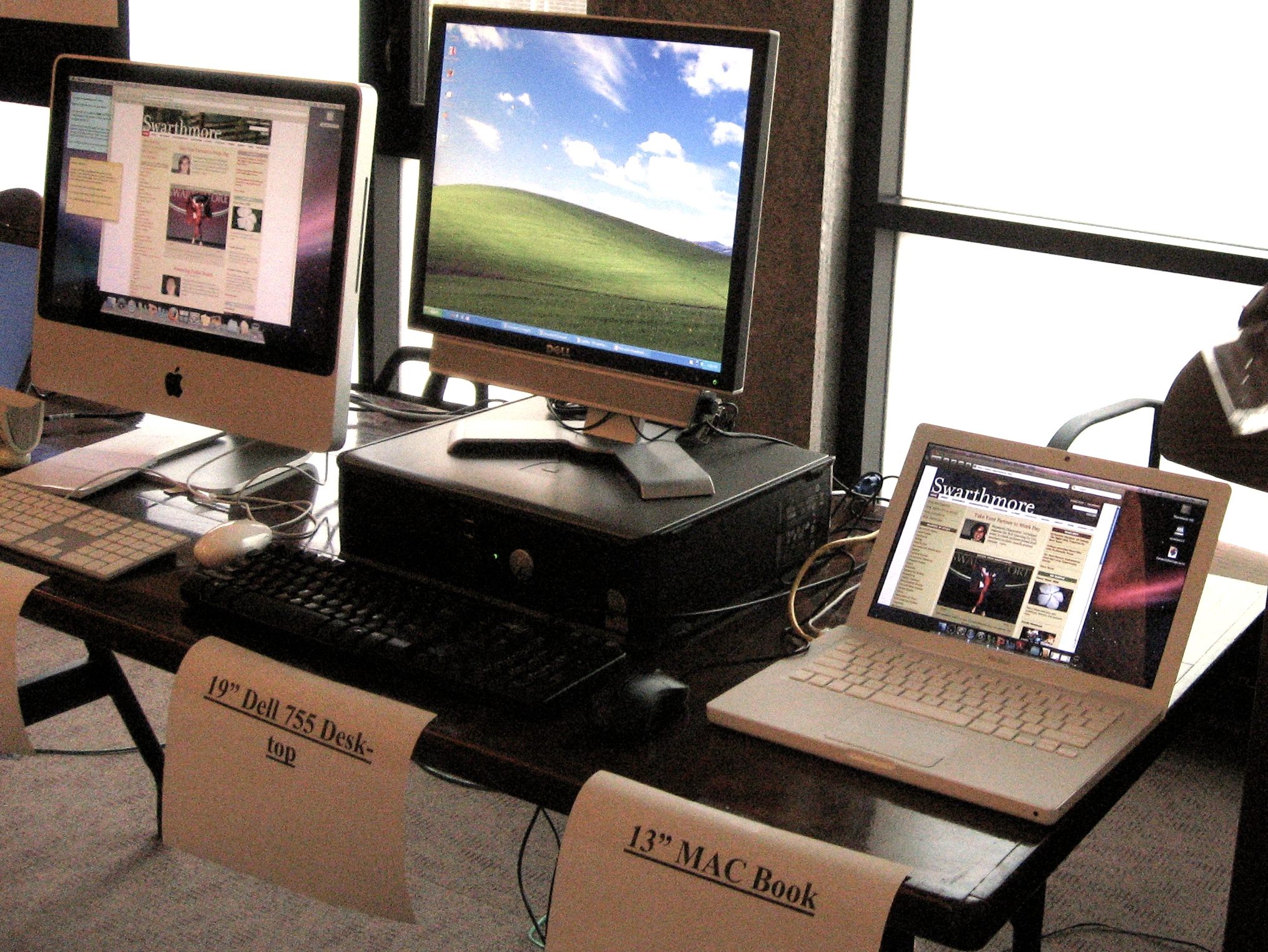 Some of the 2008 Replacement computer models on display.