As the September weather continues to turn not just bearable but delightful, and before the sun starts setting before dinner, it's the perfect time to come check out the new and improved Makerspace in Whittier!

What's new?

1. Half of the student tech crew! We welcomed a group to the important role of monitoring and maintaining safety in the shops. These folks are already helping enormously in the caretaking of the space. And they're also just wonderful people.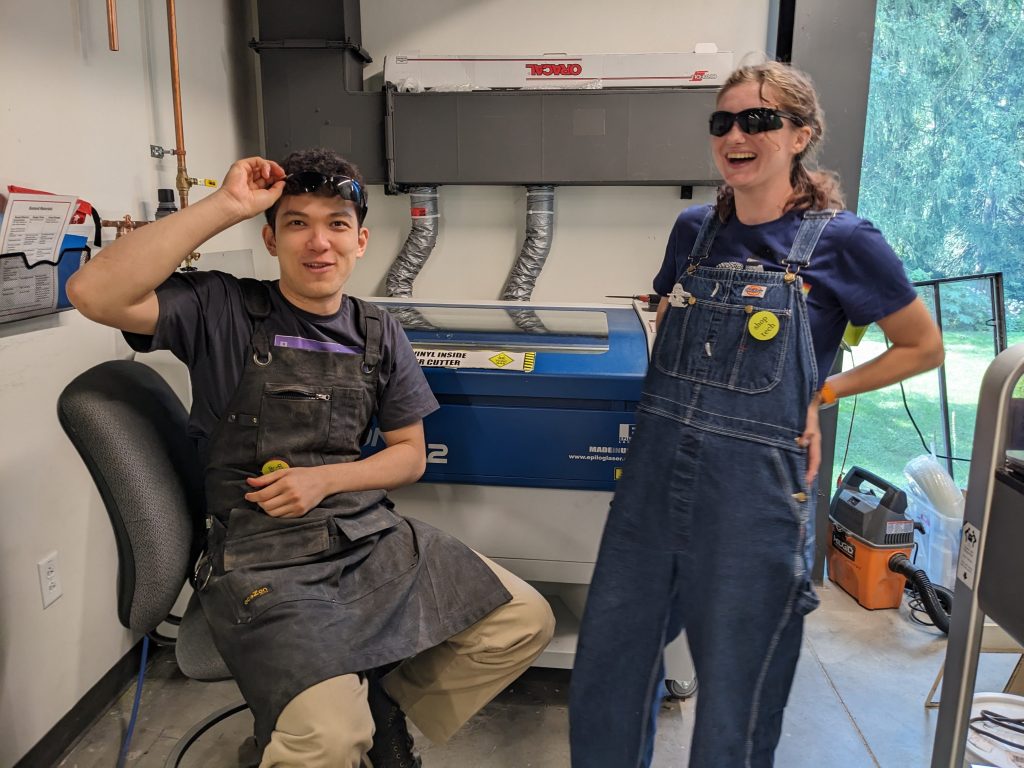 2. Beautiful new tool stations and feed tables for our big stationary power tools. We worked closely with Studio Art profs and an excellent carpenter to make these super-functional furnitures and fixtures for our machines. They will make using the more powerful tools easier, cleaner, and safer.
3. A new organization and storage system for all of the tools, supplies, and resources in the Makerspace. Now you won't have to hunt down that Dremel for more than 10 seconds
What's improved?
Well, all of the above (minus the student crew, they were already stellar) and a lot of little things — tool tuneups, a CNC workflow, 3D printing workflows — but one of the places we've tried to make some improvements is in access and training.

For those unfamiliar with the makerspace, anyone can walk on in and use many of the resources in the space. The tools on the woodshop floor (and being in that space in general) are restricted until prospective users complete an in-person certification session.

You can find a link to signups for this certification HERE.

There are also links to the signup in the makerspace on a shared touch-screen station. Stay tuned as we tweak this process to accommodate the most individuals and the broadest range of availabilities.
Happy making!