We are sadly bidding goodbye to the WASE Office Hours Scheduler tool. While this resource has served us and our community well, there is unfortunately, no longer development or support for this tool. The WASE Office Hours Scheduler offered some unique and desirable features to our community for having a semi-public schedule for students to find time to meet with faculty and others. But without ongoing support for this software, we can no longer guarantee that it will continue working in an accessible, and fully functional way.
An Alternative
In the mean time, Google has been developing their Appointment Schedules tool to become much more functional than the old Appointment Slots. You can find out more about Google Appointment Schedules in their online help. You may first need to turn on Appointment Schedules in your Google Calendar Settings. This setting is set and the end of the General Settings section of your Google Calendar Settings page.

Setting up an Appointment Schedule
Just as in WASE, you can set up repeating availability windows. You can detail how far in advance folks can schedule an appointment with you. You can tell Google which calendars are checked for conflicts and availability, and how many bookings you can handle per day. And you can set what sort of buffer you need between bookings, and you can even set what color to label your scheduled appointments in Google Calendar! On the down side, there is no way to force folks to log in to a Swarthmore account to set up an appointment with you, so the easiest solution there is to not publish the appointment setup link on a public forum. Keep it to your Moodle course, or to an internal only web page.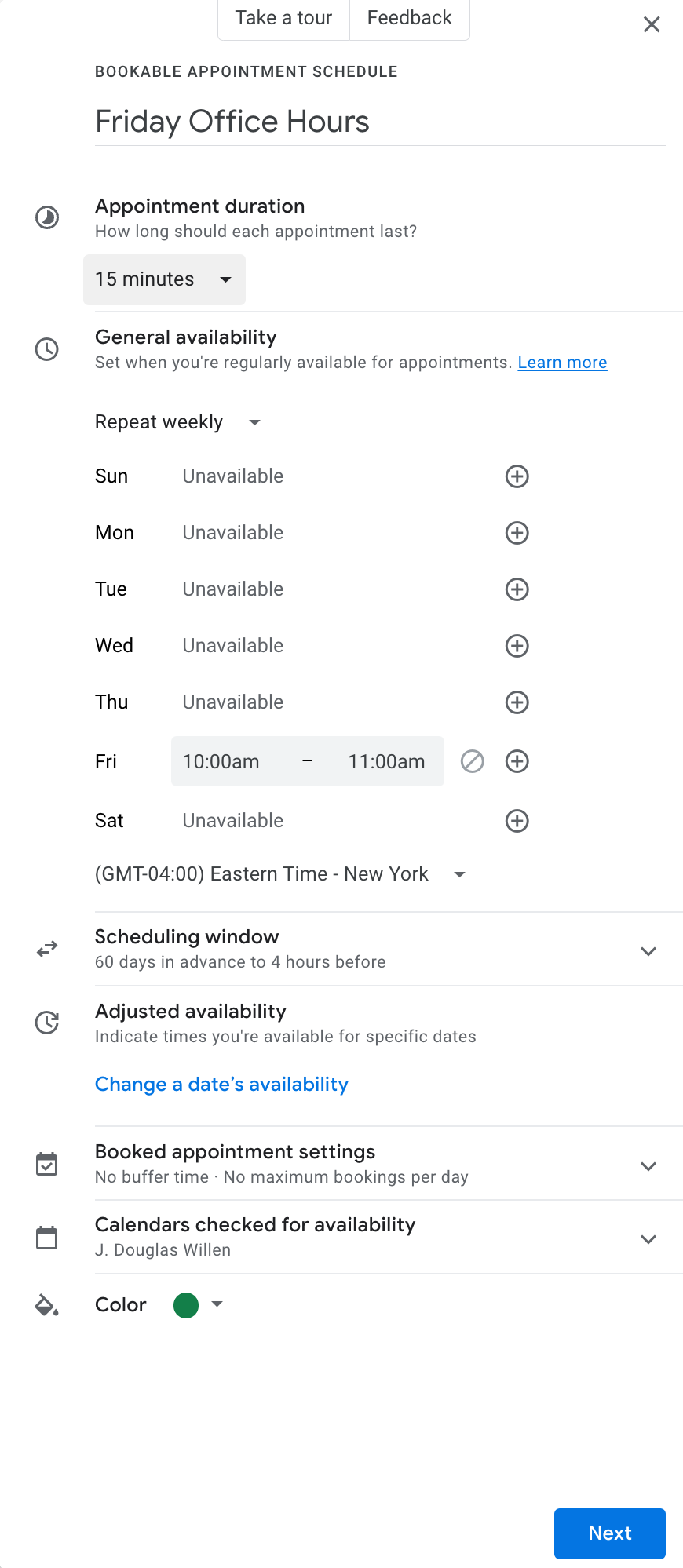 Booking Details
You also have some control over the look and feel of the booking page, where you can add images and adjust your name. One can specify locations for meetings, and whether they are in person or virtual. And you can add a note that explains your requirements for the meetings, you can customize the form folks use to schedule a meeting with you, and what information they provide. Like WASE there are also booking confirmations and reminders that you can generate automatically in the system.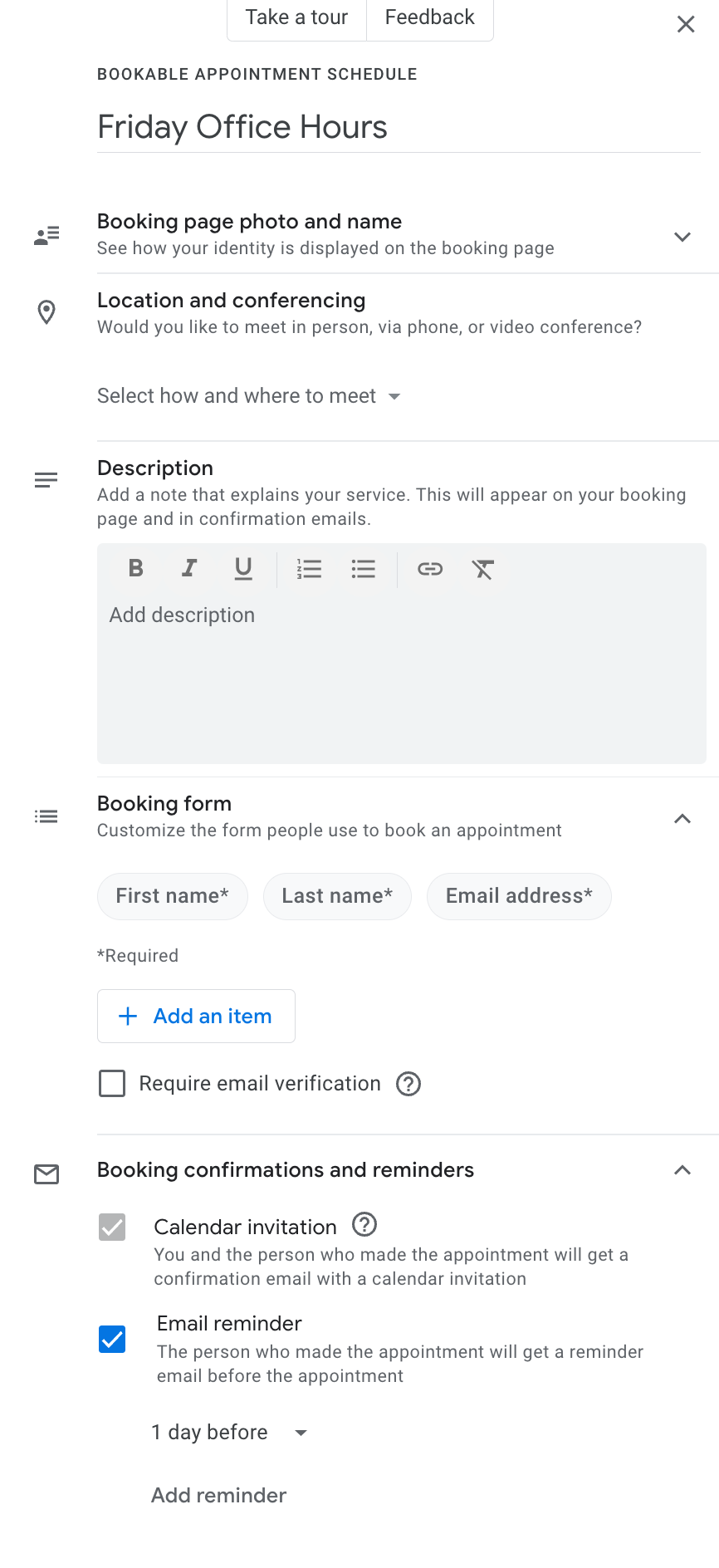 Another Option
If you need even more functionality, some folks at the College have been using Calendly, however that tool is not free. ITS staff can help you get Calendly set up, but you would need to pay for Calendly out of personal, or departmental funds. The Google Appointment Schedules tool is free!
Timeline
We will be shutting down the WASE server early this Fall, as we help folks who are still using it, transition to another resource. As always, please contact our team if you need help with this transition: https://support.swarthmore.edu or support@swarthmore.edu.