It's the beginning of the semester and many are thinking ahead in setting up their Moodle gradebook. Moodle gives you a lot of flexibility when it comes to grading but the amount of choices can be overwhelming. One option to help make things easier when setting up your gradebook is to incorporate grade categories.
Grade categories can be helpful for grouping assignments together that when calculated need to equal a certain percentage. If your syllabus looks similar to the list below you can try setting up weighted categories for your gradebook in Moodle.
Homework 20%

Papers 25%

Quizzes 15%

Exams 40%
You can learn more about setting up categories and formatting the rest of your gradebook by reading our documentation page on how to setup your Moodle gradebook.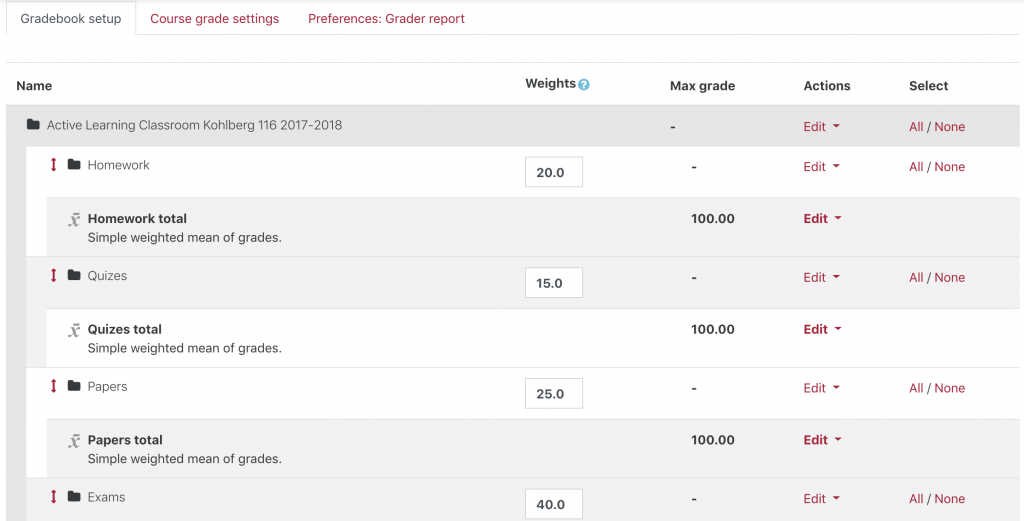 Need more help?
If you'd like more help with setting up your Moodle gradebook you can view our other documentation pages below. Also, don't hesitate to contact us acadtech@swarthmore.edu.