Google has announced that it is upgrading Gmail and adding in new features, but don't worry, we have you covered. A lot of the changes will be visual, as Gmail is getting a facelift to better match both Drive and Calendar in design. There is a Google link at the end of this post that will show you what it will look like and how it will function. You will also be able to fully collapse the left-side menu, giving you more visual space for your emails. Warnings about potential phishing messages or messages with potential malicious content will get a lot easier to spot. Gmail is making their security warnings much more noticeable.
A few of the key changes to note will be that Contacts and Tasks will not be accessible the same way you're used to. Contacts will no longer be accessible from inside Gmail itself, but it currently exists as its own stand-alone app. This is what you will use to get to your contacts once the update goes into effect. Tasks has also been made its own app, but it will still live inside Gmail. A new right-side, collapsible menu will be added allowing you to access quick workflow apps like Calendar, Keep, and the new Tasks – as well as give you the option to add other apps as you feel necessary.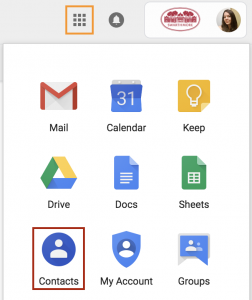 Many Labs have been made full features for the new update and will be moved to a new "Advanced" tab. The old "Labs" tab will disappear, so anything that was not made an Advanced feature will be going away. The current list of Advanced features are: Canned Responses, Custom Keyboard Shortcuts, Preview Pane, Unread Message Icon, Auto-Advance, Multiple Inboxes, and Right-Side Chat. A few more little features you will notice will be the ability to Archive, Delete, Mark as Read, and Snooze (a new feature) emails as you mouse over them in your Inbox. These icons will appear on the right-hand side of the window as you mouse over your messages, allowing you to quickly manage your mail with a few less clicks and key presses. All of these features (plus a couple more) are still available across the top of your Inbox window as you check the checkboxes on messages – the same as how it functions now.
Two new options for mail management will also be available, and automatically turned on, for you. You will receive "nudges" about emails received that appear important that you have not yet responded to, as well as messages you may want to follow up on. These two options could be helpful for some, so you might want to see what they "nudge" you about, but option to turn the features off will be added to your Settings under the General section.
More advanced security features are being added to allow users to better filter and tag their mail for anything suspicious, but also to help you better handle sending information. There will be new options in place regarding sending emails that may contain sensitive or private information, including the ability to put an expiration date on the email. These security options will be coming at a later date for us, but may be fully available when the update is ready to be pushed out to all users.
Currently the new Gmail updates are part of their Early Adopter Program, but personal Gmail users can "opt-in" and take the updated Gmail for a test drive. There is no current release date from Google for when the updates will be pushed out to all users, but we will work to ensure everyone stays informed.
You can head to our link to Google's official blog for more information on the new Gmail features.