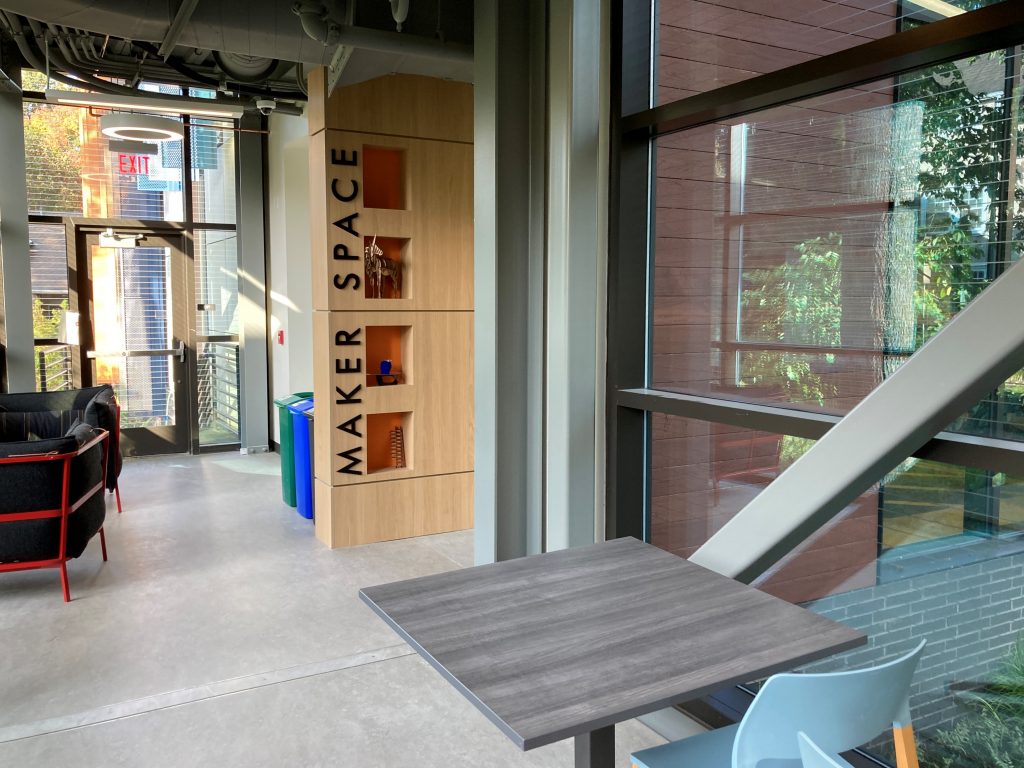 The Makerspace at Swarthmore College has seen a rapid transformation since its establishment just a few years ago, when we began our journey in our smaller but still impressive Beardsley Hall location. Renovation plans for Whittier Hall have been ongoing for the last three years, through multiple moves and the uncertainty of a pandemic, we have finally arrived at our bright and beautiful, newly renovated location.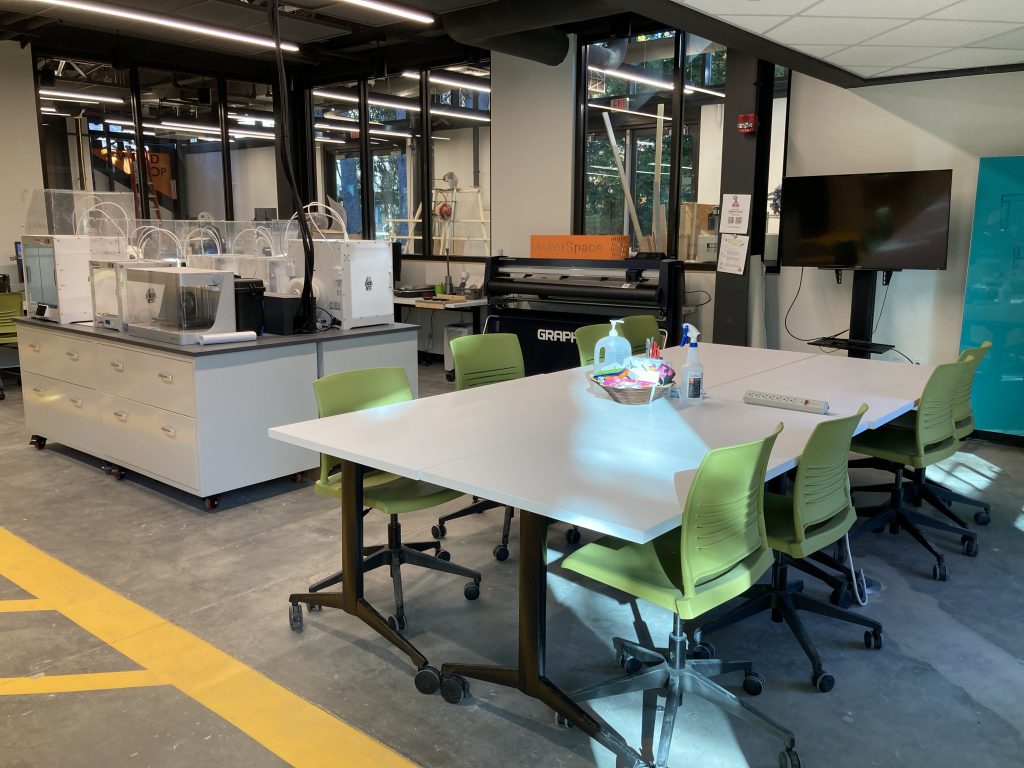 Our digital fabrication lab has plenty of table space to host workshops, classes, or set up sewing and craft projects. Complete with 3D printers, sewing machines, a laser cutter, a waterjet cutter, a vinyl cutter, and soon-to-be added embroidery machine, the possibilities for learning and making are endless.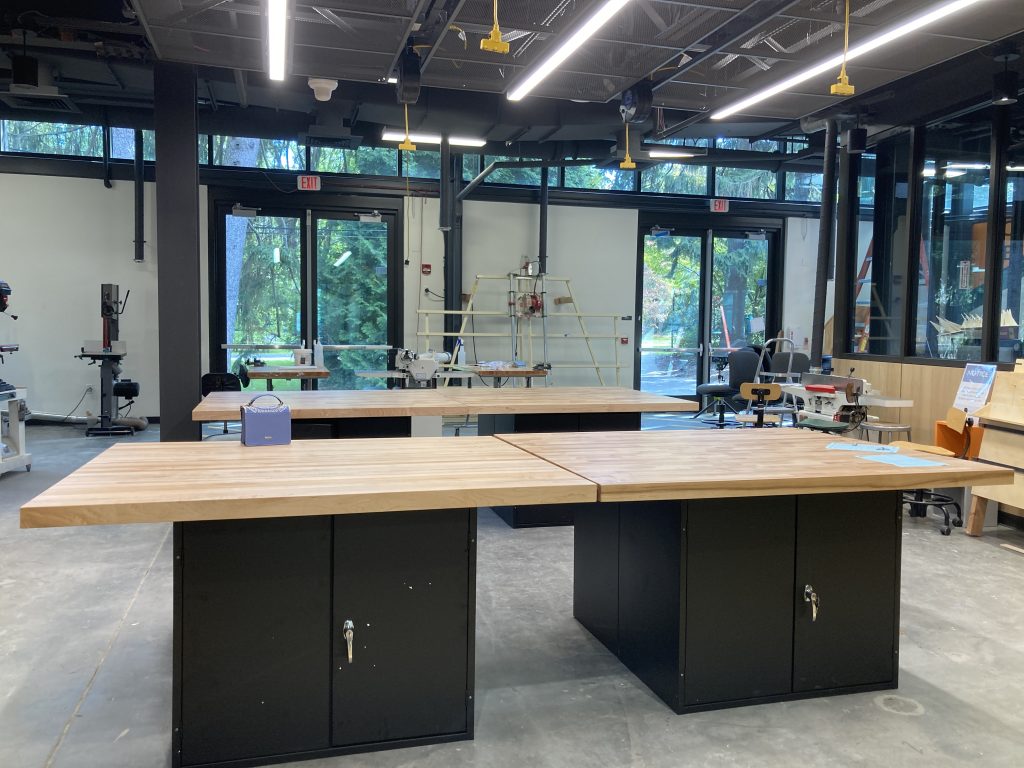 Our brand new woodshop layout is already in full swing hosting sculpture class and supporting both academic and personal projects from Swarthmore students, staff, and faculty.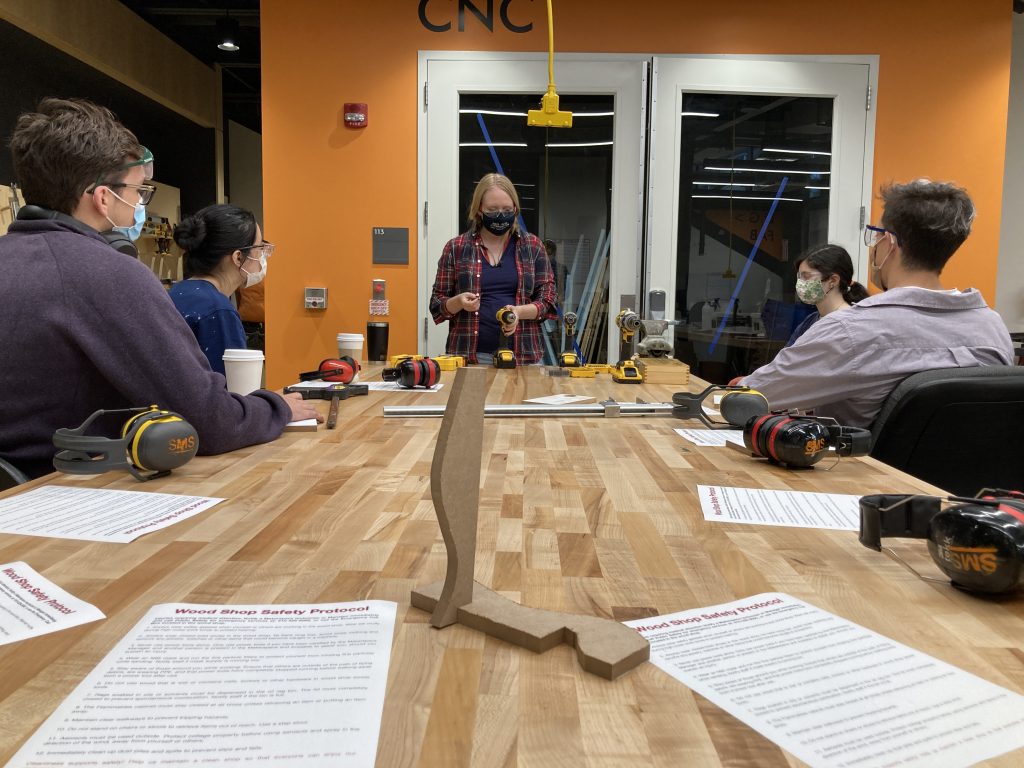 As incredible as our new space is, we aren't finished yet! Over the course of the remaining academic year, we will be focusing on buying equipment for our new metal shop and CNC router.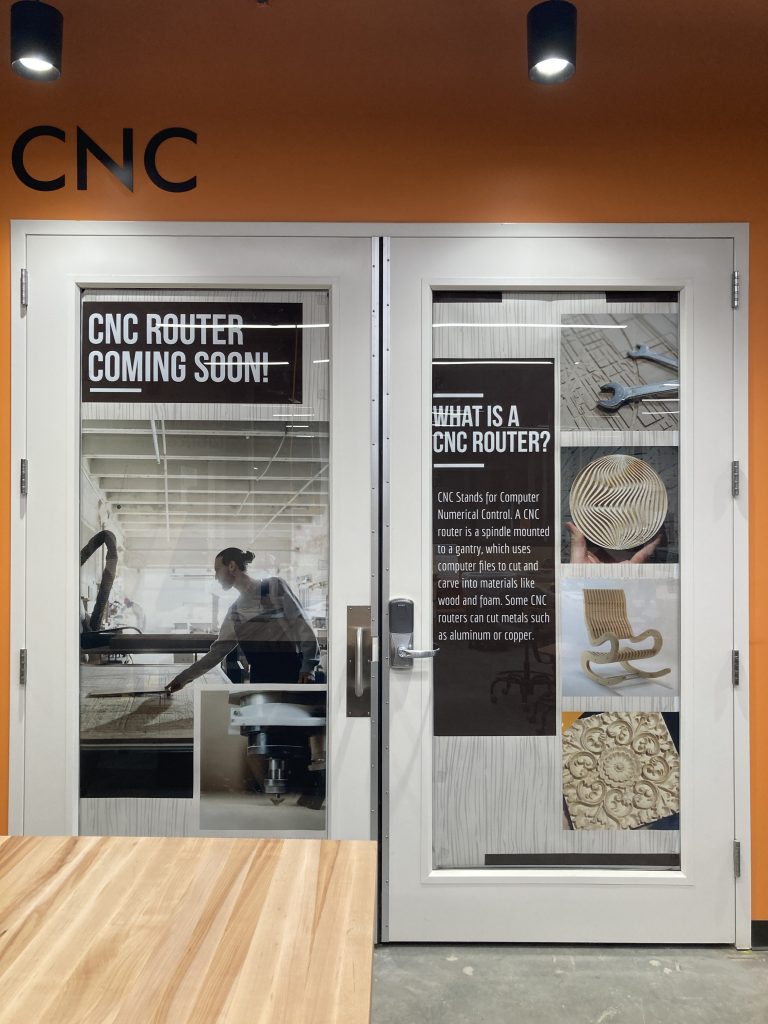 The Image gallery above shows some of the workshops we've done including woodshop safety training, and Intro to 3D Printing with Knot Theory in collaboration with the Math GEMs of Swarthmore, a student-run math and statistics club supporting gender minorities in math.
For more information, visit the Makerspace website, and follow us on Instagram and Facebook.