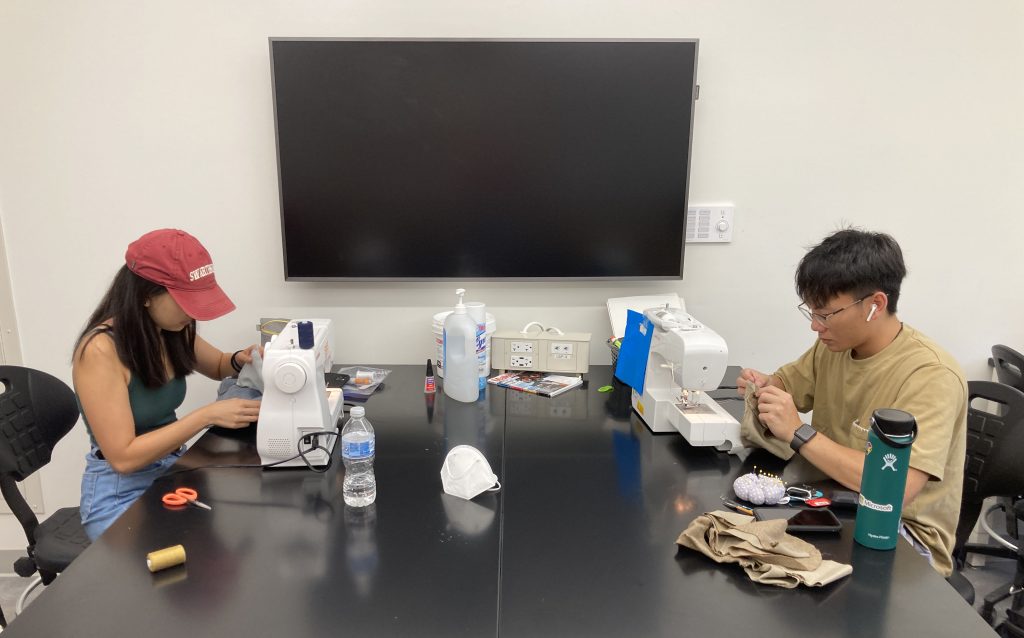 If you're like me, you may have never heard of "Computational Sewing." Meet Swarthmore students Minh Nguyen, Judith Weng Zu, and Michelle Zhuang who have been using their summer for a research project that attempts to solve the problem of ill-fitting mass produced clothing through the magic of software coding.
Can you briefly describe your research project?
"Simply put, we are researching how to create clothes given specific measurements through a computer. Our project goal is to create a program that generate clothing patterns that adapt to the user's body measurements, and to understand more about the mathematics behind sewing and create pattern-making programs that can be used to upcycle clothes. We also want to 3D drape the user's tailored patterns onto a 3D mannequin, which then gives the user a visual look at the finished pattern sewn together."
2. What got you interested in this project?
Judith: "There were several factors that played a role. The main two reasons are my interest in fashion and sustainability. I started to thrift shop clothes in order to help prevent the problems caused by fast fashion. As I thrifted, I often found pieces that were unfortunately too big or too small on me. I did not know much about sewing and never even touched a sewing machine prior to this research. This project has allowed me to not just learn how to sew but branch out into its computational side."
Michelle: "During my first year at Swarthmore, I worked as a costume shop assistant, sewing and altering costumes for various campus productions. Then, when we all went into quarantine, I continued to sew, upcycling a lot of my family's old, forgotten clothes. So, when I saw that Professor Ganapati was interested in research that incorporated sewing, I was instantly interested."
Minh: "I gained my interest in this project because I always wanted to learn how to sew and make modifications to my existing clothing. I guess people of my height always have a problem with the length of our pants, and this project just give me a chance to learn how to make my own clothing. "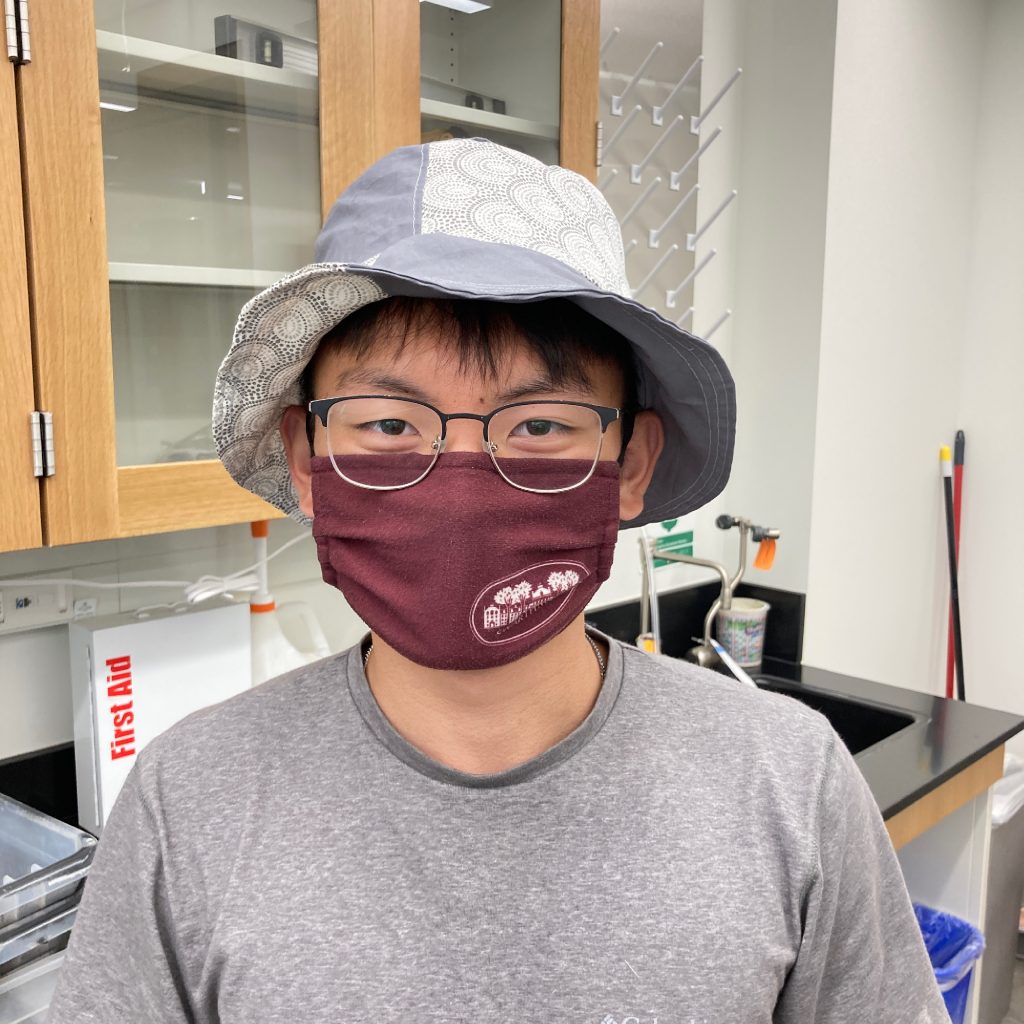 At what stage are you in the project?
"We have developed code that can successfully create a customizable pencil pouch and tote bag as script in Fusion 360. These two pieces consist of simple linear shapes. We are currently working on pieces with more complex shapes, such as a crop top. We are taking small steps and test out how well our patterns would turn out before moving onto more complicated patterns."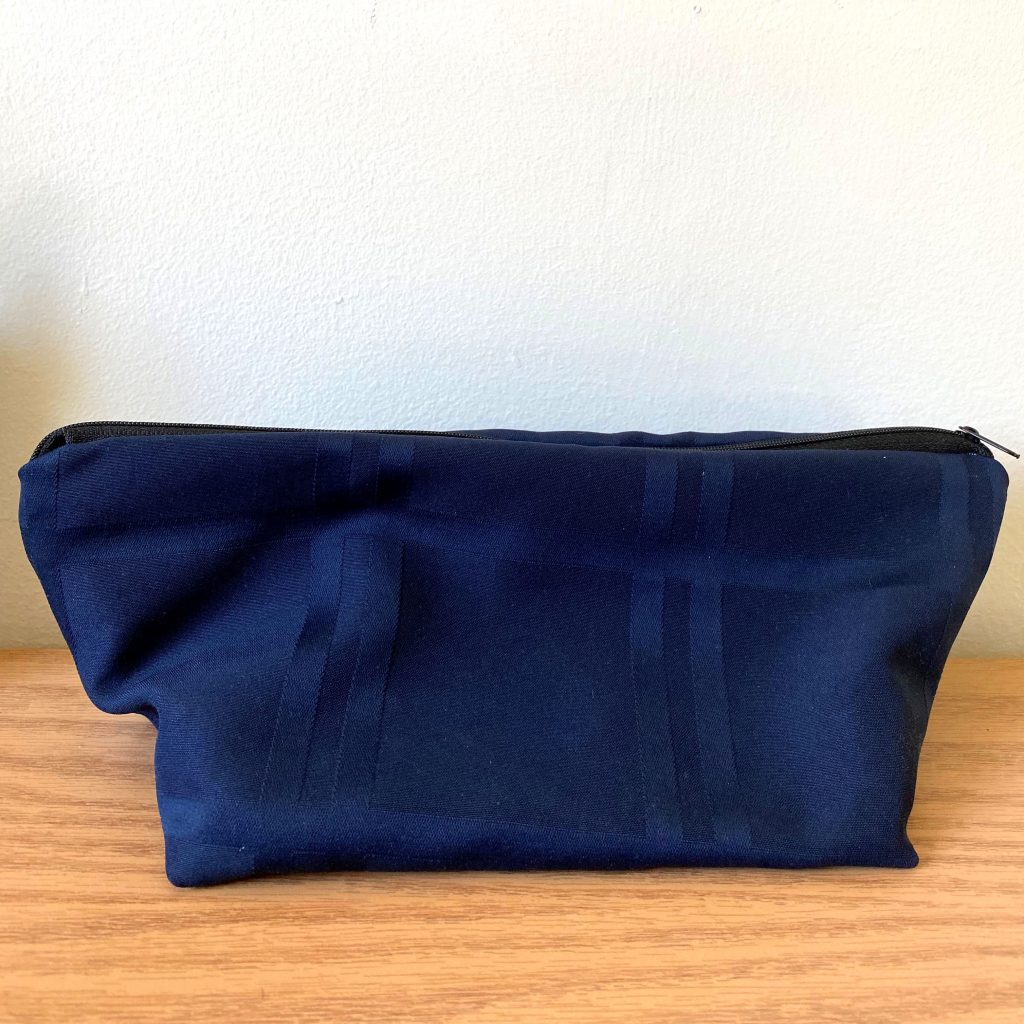 What are the digital and analog tools you have used so far?
"So far we have spent most of our time using Autodesk Fusion 360 to design patterns. To automate the designs, we wrote code in Python and were able to test the designs by either actually making the piece or using CLO3D, a cloth simulation software. We also used the laser cutter to cut the fabric pieces and sewing machines to put the pieces together."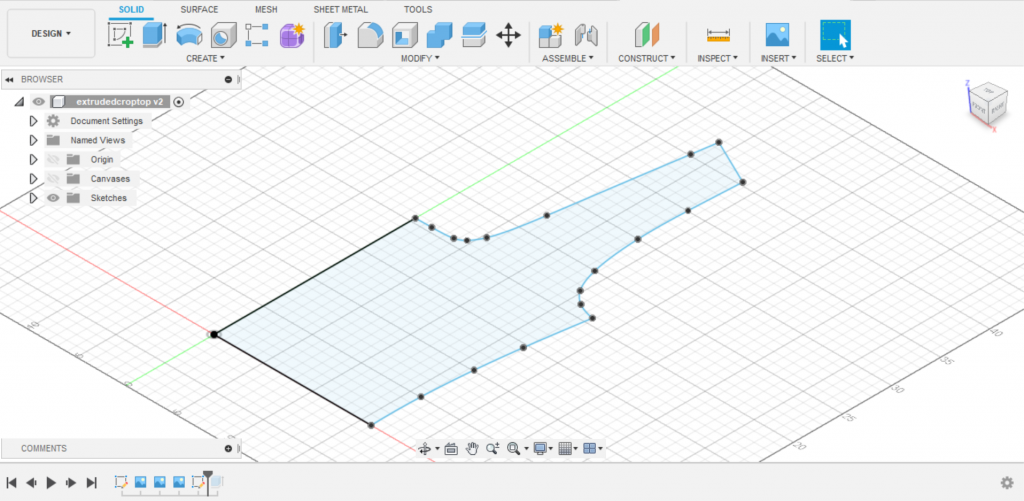 Who do you think this project could help if it is successful, and what types of individuals or organizations could use it?
Judith: "The most fascinating part is that anyone at any level could find this helpful. Someone inexperienced in sewing, like me, could learn a lot about designing and sewing. Fashion companies could also implement this in their production, which could save a lot of time and waste. In addition, this could change the way we see clothes. We should not be trying to have our bodies fit into clothes, but instead, we should have our clothes fit into our bodies. We are all different in every form, and it should not be a task to make everyone fit into one of the "standard" sizes. This project could help us develop a more positive relationship with our clothes."
Michelle: "I think this project could help others interested in sewing and sustainability with tools on how to create and repurpose items."
Minh: "If we are able to meet our end goals, Swarthmore students would be able to benefit from using our program to create their own personal clothing pieces."
Front and back view of tote bag made by Judith Weng Zhu.
What do you think the future of clothing manufacturing and shopping will look like?
Judith: "I hope and constantly fight for one that is socially and environmentally responsible. As stated earlier, this was one of the main reasons why I decided to start this research project. Wearing a piece of clothing should not cause any harm to the environment or other people. Instead, it should be a free form of expression for us."
Michelle: "All the clothes I've created this summer have been from thrifted or unwanted items from friends. While fast fashion is still prominent today, I think a lot of people have moved towards wanting more sustainable ways to shop, such as thrifting and upcycling. I think the future of manufacturing and shopping will move towards a more eco-friendly and sustainable foundation with a push from environmental activism around climate change."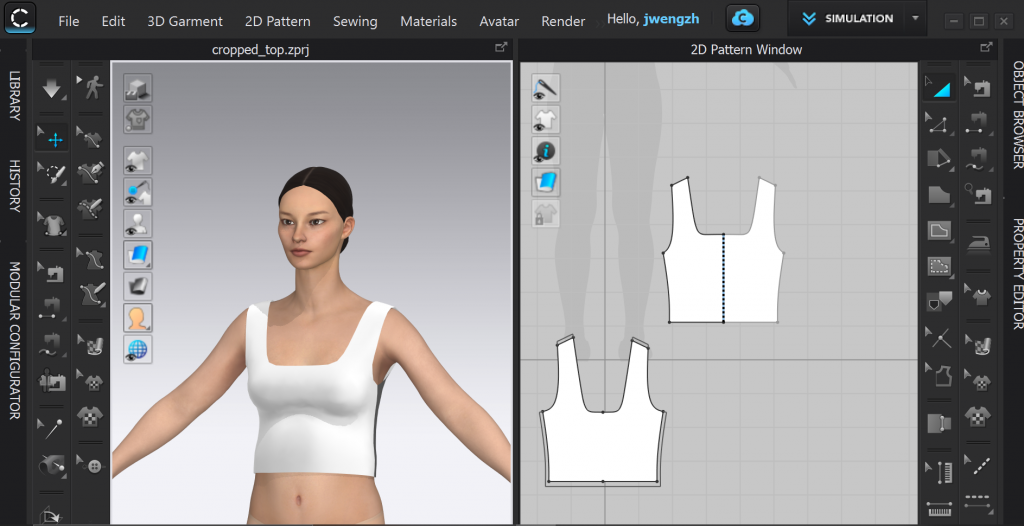 Minh: "Clothing manufacturing in the future could be fully computer automated as long as the pattern designing is completed by the designers."
How has the Makerspace supported your summer research?
Judith: "The Makerspace was not just a place for me to find the right tools but also the right mindset. All of the materials, from the sewing machine to thread and cloth, were all available at the Makerspace. Jacquie, the manager of Makerspace, has taught me how to use all of the tools and constantly provided me with support. When researching, your path is not always clear. Today's findings will change what and how you would research tomorrow. Because of this, I often felt lost. Being at the Makerspace, however, I felt supported and secure of my work, which has played an essential role in my summer research."
Michelle: "The Makerspace has been an important part of my summer research, providing me with the tools to actually turn my computed designs into wearable ones. I've been able to utilise the sewing machines and laser cutter throughout the summer to aid my research."
Minh: "The Makerspace has given me the tools such as sewing machines and the Laser cutter to test out my pattern designs. Jacquie has also been helpful with troubleshooting any problems that came along with the machines. "
To follow progress on this project, visit Judith's Computational Sewing blog.