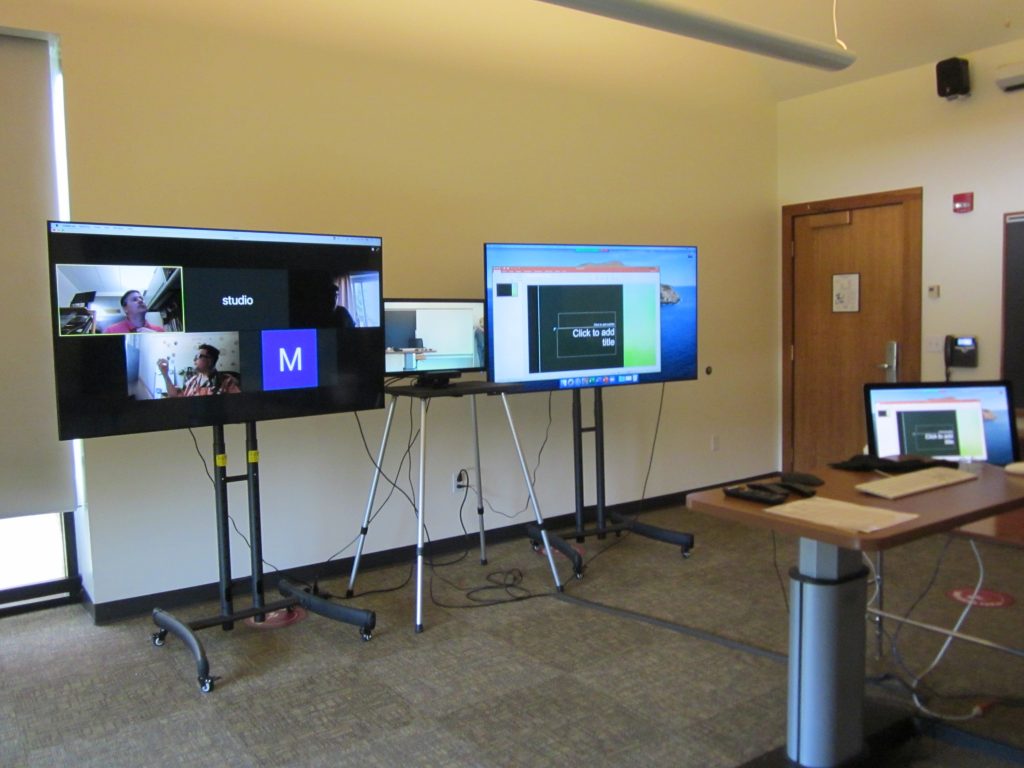 ITS worked hard this in preparation for the Fall semester, putting together several on-campus remote teaching studios. These rooms are equipped with large monitors and writing surfaces that allow you to retain some of the dynamic and performative aspects of your (remote) teaching. If you're feeling tied down, teaching from a desk at home we're happy to take you on a tour, or check out this compelling short video by Johns Hopkins University. Our spaces were modeled on the ones they created and are set up with computers, microphones, document cameras and cameras.
We have four rooms setup in Kohlberg 114, Kohlberg 328, Beardsley 305, and Science Center 102. They were used for regular instruction by a number of instructors who would be willing to talk more about their experience using the space. They can be reserved as a regular classroom, for occasional classes, or for use in recording lectures and flipped classroom materials.
You may also check out these recordings of ITS Summer workshops about Remote Teaching Studios and creating a DIY Home Teaching Studio. Johns Hopkins also completed a second video with a student perspective on classes taught from the space.