This summer, ITS will be upgrading our Moodle installation to Moodle 4. Moodle 4 greatly improves the user experience by making its user interface (UI) more intuitive to use. It also introduces some new features and improvements to the accessibility of Moodle itself. Here are some of the new features you can expect to see.
Timed Assignments
You can now assign a time limit to an assignment. Learners are prompted about the assignment's time limit when they begin it.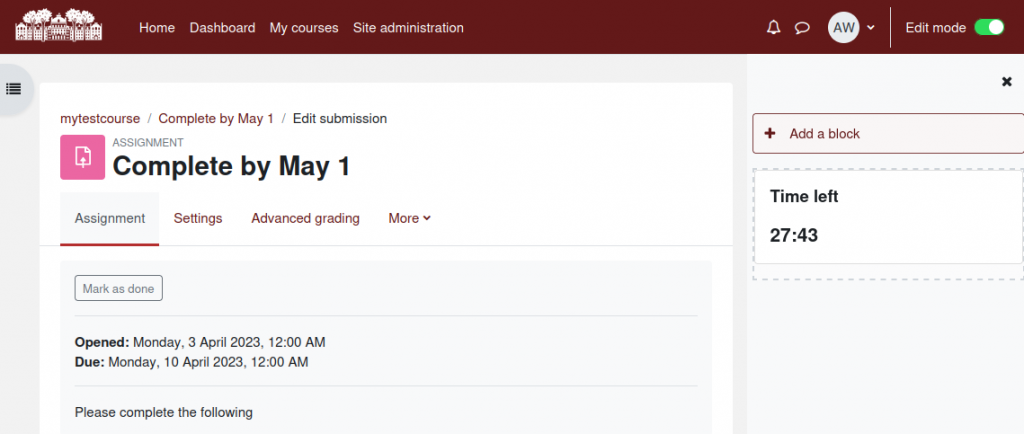 You can read more about timed assignments on the Moodle site.
📨 Notify Learners of Changed Content
This feature enables instructors to send a notification to their learners, via email or mobile app alerts, when they create a new activity or make any changes to an existing one. This feature can be enabled for all activities.

User Interface (UI) Changes
These make up a bulk of the Moodle 4 updates. Here are the biggest improvements.
Course Navigation

Edit Mode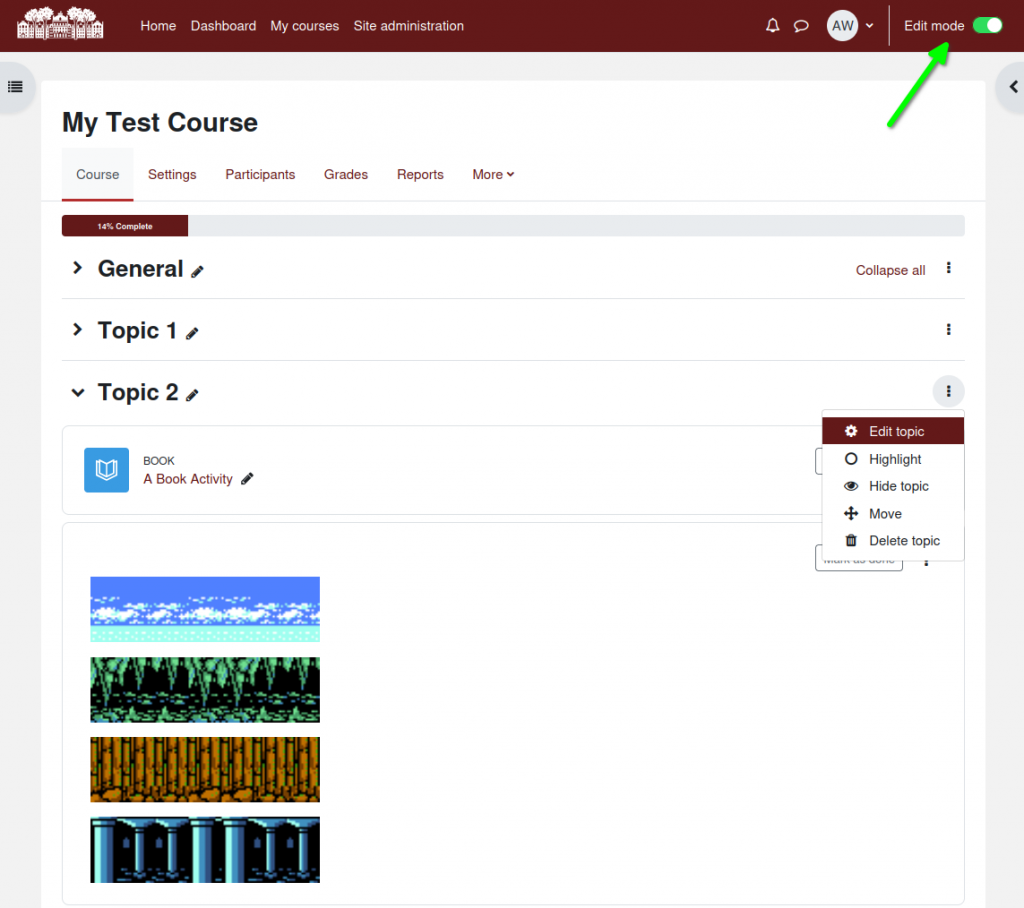 Course Index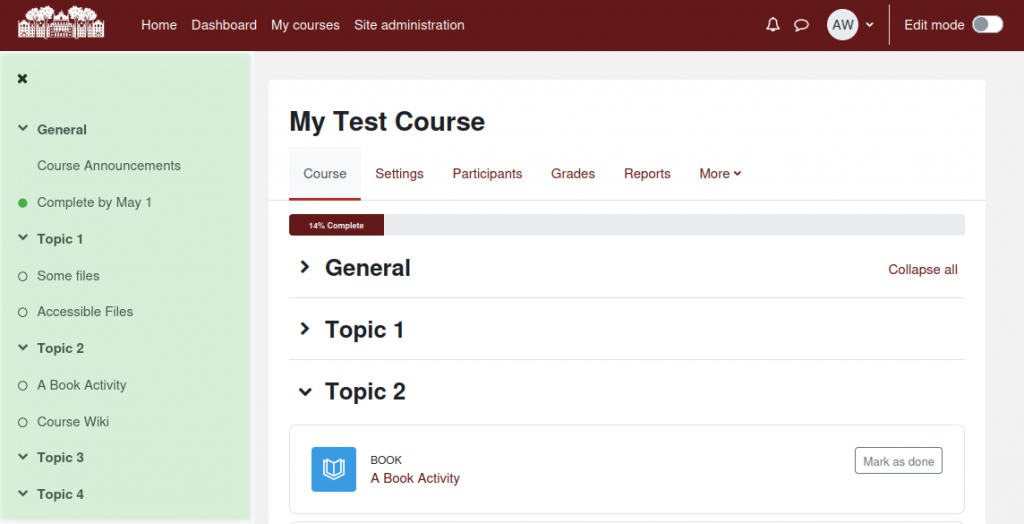 Blocks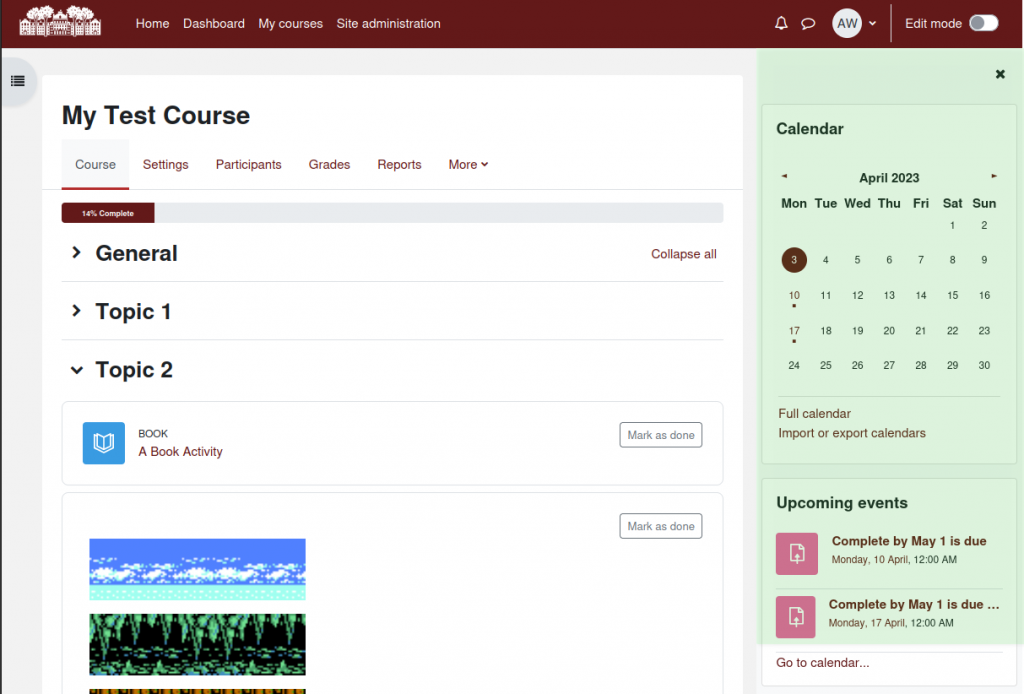 📦 Moving Day
The move to Moodle 4 will bring some much-needed enhancements and is scheduled for June. Keep an eye out for future announcements, and if you have any questions or concerns, please reach out to the help desk.