BEP Flexible Classroom will be available for classes beginning Fall 2019.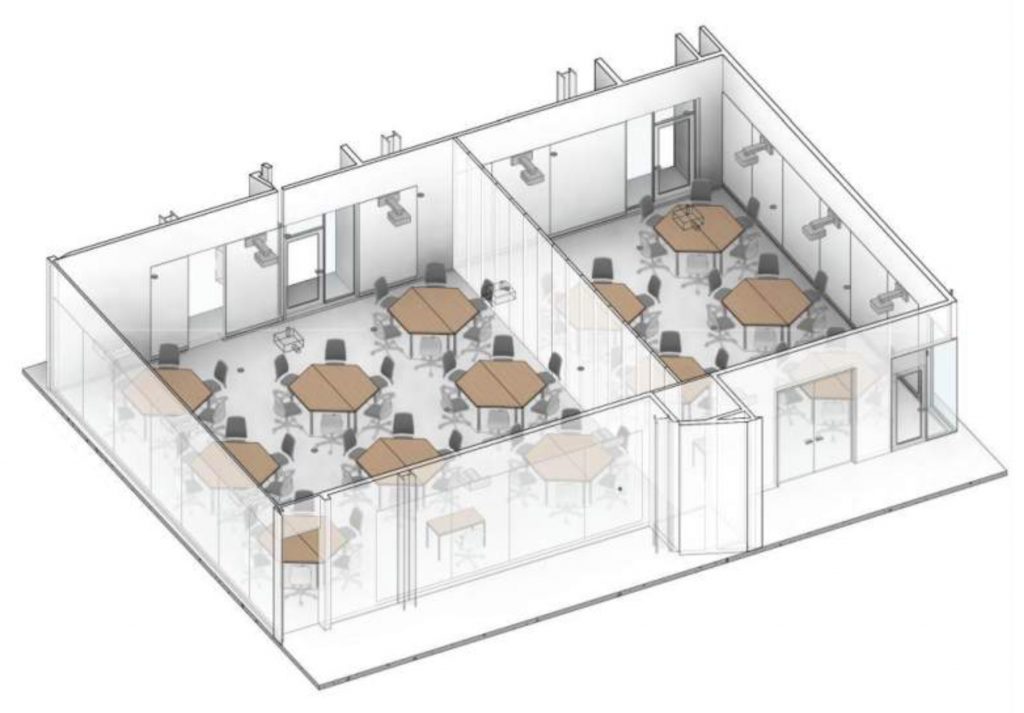 This room is designed to support courses in which students spend some time working in groups during class, and might need to switch repeatedly between group work and presentations. It has flexible furnishings that can be quickly and easily rearranged: students can gather in groups with room for the instructor to move between tables, form a discussion circle, or be seated in rows. It has multiple projection systems that allow students facing in different directions to all see the same thing, whether instructional materials or student work, and its walls are covered with whiteboards.
This classroom has a capacity of 79, but can be quickly divided into two rooms accommodating 30 and 48.
For faculty wishing to teach in this room, support for both pedagogy and technology will be available through a partnership between ITS and experienced faculty.
Faculty interested in teaching in this room should complete a brief application in which they explain how the capabilities of the room will support their teaching. Priority will be given to courses that take advantage of its capabilities.