The Language Center (Kohlberg 326) now has a dedicated computing station for our Oculus Rift VR headset. We have a variety of applications for 360 environment building and three-dimensional painting as well as 360 stories or "experiences" – content that immerses the viewer within the story being told.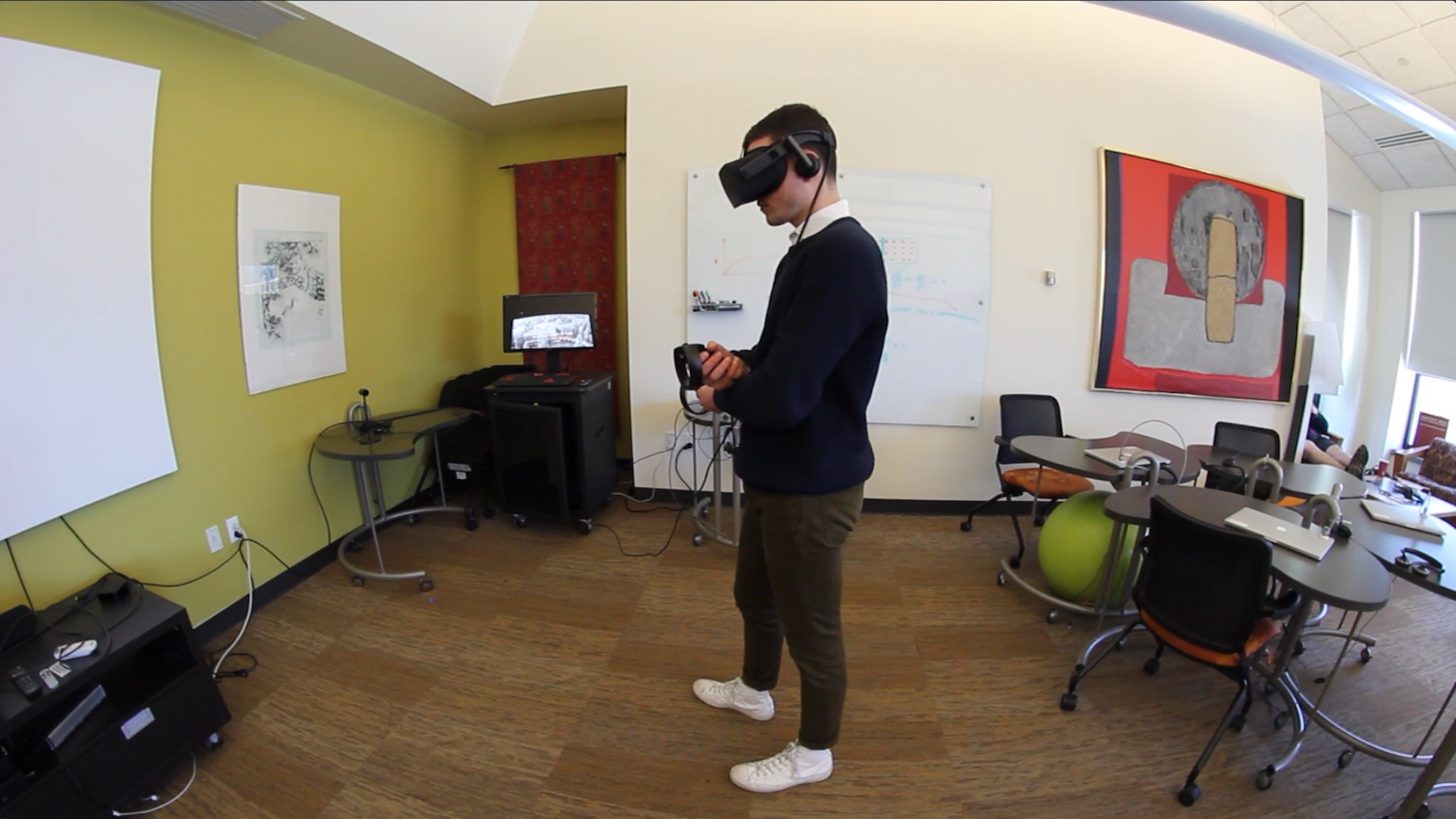 This semester students from José Vergara's RUSS053: Contemporary Russian Culture course have used the Chernobyl VR Experience app to learn about and explore the Exclusion Zone which was mapped and reproduced in virtual reality. Students were able to select locations within the Exclusion Zone and interact with them by accessing items that provided further information about the places and events surrounding the Chernobyl disaster. Each application or game is developed with different handset commands and getting familiar with interface of these environments usually takes a very short window of time.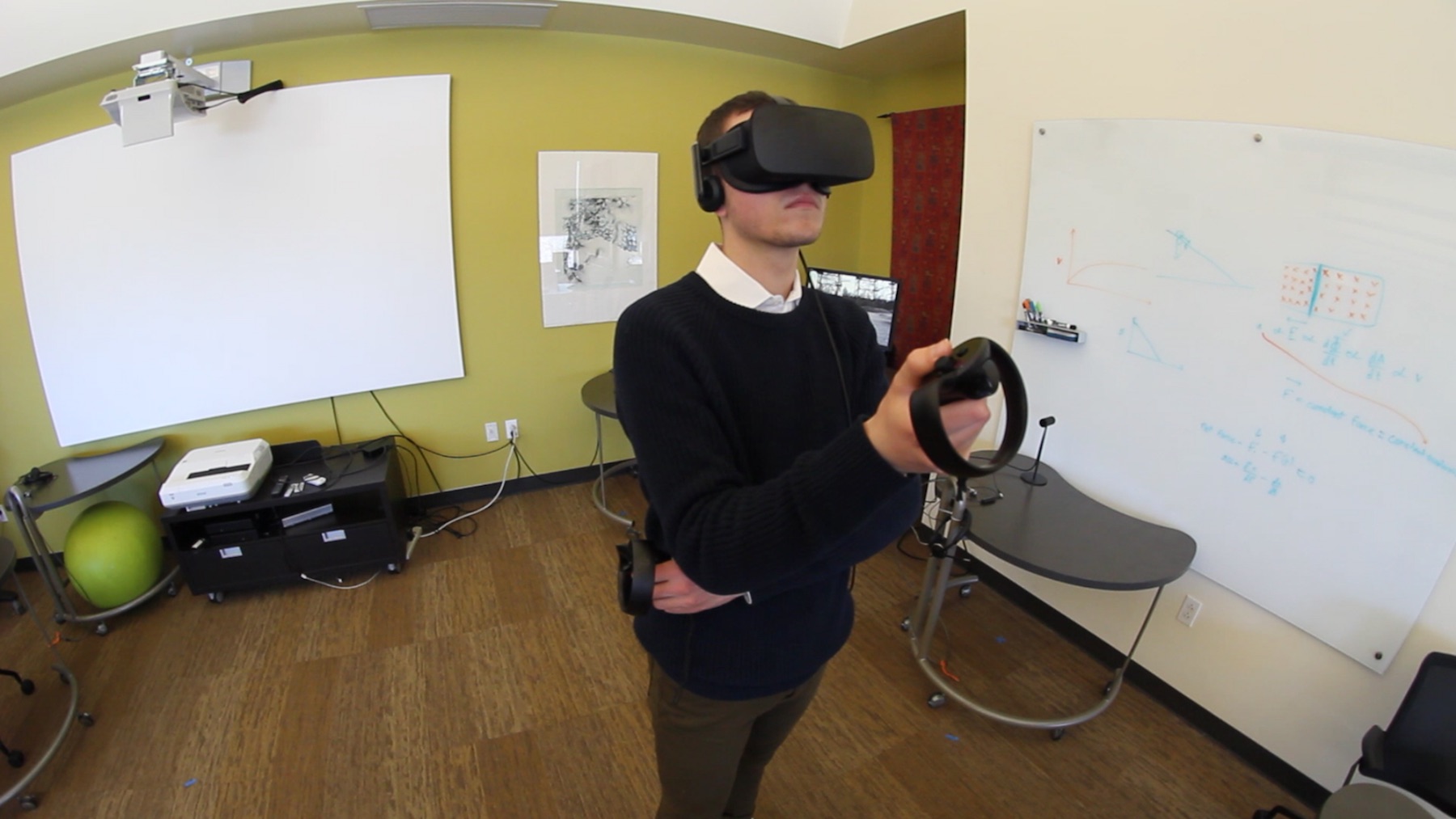 If you are interested in learning more about this new technology or would like to schedule a drop in session to explore please contact us at lmc@swarthmore.edu or drop by the Language Center in Kohlberg 326.