As students, faculty, and staff return from Fall Break, they will be joined by a visiting mural artist from Belfast, Northern Ireland. David 'Dee' Craig will take up a Mellon Creative Residency for one month during the fall semester 2013.
Mr. Craig's visit follows a visit to Swarthmore College by the Bogside Artists in 2008 and will feature a photo exhibit in McCabe library, public talks, a range of class visits, an indoor installation, a large outdoor mural installation, and a partnership with the City of Philadelphia Mural Arts Program.
Download a flyer or postcard (front) (back)
INDOOR COLLAGE INSTALLATION
Wednesday, October 23
Swarthmore College
The first event of the residency will involve Mr. Craig working with Paul Downie, local mural artist and Director of the Community Arts Center in Wallingford. Mr. Craig and Mr. Downie will install a collage mural in the Sociology and Anthropology wing of the second floor of Kohlberg Hall on October 23.
NORTHERN IRELAND MURAL EXHIBIT IN McCABE LIBRARY
Thursday, October 24, 4:15 p.m.
McCabe Library Atrium, Swarthmore College

On Thursday, October 24, we will open a photo exhibit of Mr. Craig's mural art in Northern Ireland in the atrium of McCabe Library. Visitors will be able to view Mr. Craig's work in Northern Ireland and learn more about the relationship of mural arts with conflict, memory, identity, and peacebuilding in the region.
Prof. Lee Smithey will conduct a public interview with the artist at 4:15 in the McCabe Library atrium. This event is open to the public, and a reception will follow.
You can also learn more about mural arts in Northern Ireland by visiting http://bit.ly/troubledwalls and listening to a recent radio documentary on the subject from BBC Radio 4.
MURAL ON CAMPUS
October 28 – November 7
Swarthmore College
Mr. Craig will paint a large mural on canvases that will be mounted on a prepared surface on the southeast end of the Science Center. The artist will paint in a tent that is being erected near the wall, and in the spirit of public art, students, faculty and staff will have the opportunity to engage with him as they pass the tent while he is painting. Several students have applied for spots to work with the artist on the creation of the mural.
Mr. Craig brings his skills and experience to our campus from the oldest continuous mural arts tradition in the world while also exploring the techniques and style of the mural arts scene in Philadelphia. Students, staff, and faculty met on three occasions during the fall semester to offer input into the content of the mural. We appreciate the collaborative process that Mr. Craig has encouraged, we look forward to seeing how he will interpret our community visually, and we hope the residency provides an opportunity for mural making in a new context.
ANOTHER PUBLIC CONVERSATION WITH THE ARTIST
Monday, November 11, 4:15 p.m.
Carpenter Library, Room B21, Bryn Mawr College

"Murals and conflict transformation: A conversation with artist Dee Craig"
For anyone who missed the opportunity to hear the first public interview with Mr. Craig at Swarthmore, we will have the opportunity of another public conversation with him on Monday, November 11 at 4:15 p.m. in Carpenter Library, Room B21 at Bryn Mawr College.
This event is sponsored by the Solomon Asch Center for the Study of Ethnopolitical Conflict.
See directions to Bryn Mawr College and a campus map.
MURAL LAUNCH
Tuesday, November 12, 12:00 p.m.
Swarthmore College
Please join us at the southeast corner of the Science Center on Tuesday, November 12 at noon for a mid-day "launch" of the  new mural on Swarthmore's campus.
TRI-COLLEGE CLASS VISITS
Haverford College, Bryn Mawr College, Swarthmore College
Throughout the month-long residency, Dee Craig will visit with nine classes across the Tri-Colleges.
ABOUT THE ARTIST
Mr. Craig hails from East Belfast, but he has painted murals across Northern Ireland. His work represents the ongoing transformation of conflict in Northern Ireland, which remains significantly divided and continues to struggle with its contentious and often violent past while pursuing a sustainable and peaceful future. Prof. Smithey's application to the Creative Residencies Program noted that "the making of murals is shifting the symbolic landscape to incorporate new narratives within communities, re-articulating collective identities, and beginning to minimize the martial symbols that figured so prominently during 30 years of political conflict in Northern Ireland. Murals offer opportunities for regeneration in excluded or marginalized communities and sites for re-framing memory and identity."
Mr. Craig represented Northern Ireland at the 41st Smithsonian Folklife Festival in Washington D.C. in 2007, where he painted a 30ft high mural on the National Mall depicting Belfast's industrial history. His work has been commissioned by the Ulster Museum and numerous community organizations across Northern Ireland. In 2008, he was named among the 'Top 40 under 40' by the Belfast Media Group as one of "The next wave of Northern Ireland's leaders…the post ceasefire generation, which, having inherited the peace process, now want to forge a prosperity process."
ABOUT THE RESIDENCY
The residency is funded by the Andrew W. Mellon Foundation:
Supported by the Andrew W. Mellon Foundation, the Tri-College Creative Residencies Program encourages Haverford, Bryn Mawr, and Swarthmore faculty from across the three divisions-natural sciences, social sciences, and humanities-to design and implement arts residencies in conjunction with their curricular and scholarly agendas. The program takes as its primary goal the broad integration of the arts through small liberal arts college curricula, seeking particularly to stimulate the creation and enhancement of courses and broader curricular missions by supporting extended, multi-dimensional arts residencies that combine pedagogy, public presentation, and informal exchange among artists, faculty, students, the wider campus, and area communities. 
Though Mr. Craig has a burgeoning fine art career, with exhibitions in Northern Ireland, Great Britain, and California, Mr. Craig's residency will focus on his community and mural art and will provide an opportunity for students, faculty, and staff to explore the role that public art can play in framing public issues and collective identities, including in conflict situations.
The residency was inspired by a research project based out of Swarthmore College and Hofstra University. Swarthmore Professor Lee Smithey and his colleague, Prof. Gregory Maney (Hofstra University), have been studying the changing mural arts scene in Northern Ireland. The Mural Mapping Project uses geographic information systems (GIS) technology and statistical and qualitative methods of inquiry to analyze murals and other ethnic and political displays in West Belfast and the Greater Shankill Road area, such as memorial gardens, monuments, sculptures, and other forms of public art.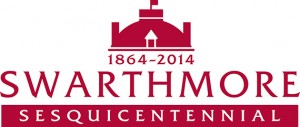 Made possible by The Mellon Creative Residencies Program; Peace and Conflict Studies Program, Swarthmore College; Swarthmore College Libraries; The President's Office, Swarthmore College; The Northern Ireland Semester, Swarthmore College; Sociology and Anthropology Department, Swarthmore College; Community Arts Center; The City of Philadelphia Mural Arts Program; The Solomon Asch Center for Study of Ethnopolitical Conflict, Bryn Mawr College