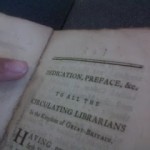 Rachel Buurma, along with student researchers Anna Levine and Richard Li,  will present a talk on their Early Novels Database Project to the Philadelphia Philobiblion Club this Tuesday, April 10th.
Philobiblion's annoucement describes the talk thus:
Rachel Buurma, Anna Levine, and Richard Li will talk about Early Novels Database (END), a bibliographic database of novels in English published between 1660 and 1830 based on the Collection of British and American Fiction held by the University of Pennsylvania's Rare Book & Manuscript Library and developed by a collaboration between Swarthmore College faculty and students and Penn's Van Pelt Library.  By uniting twenty-first-century database and search technologies with the sensibility of eighteenth-century indexing practices, END allows users to access the collection of novels in a variety of innovative ways.  It creates access to the terms, genres, and categories – from titles to indexes – by which the novels name and organize themselves, revealing the kinds of "book information" that allow users to let "the novel itself" speak, and allowing researchers to set this information alongside and against other kinds of bibliographic information.  We will briefly demonstrate the beta version of the database, talk about some of the intellectual and practical challenges of creating a reference tool like END, and speak about the experience of participating in a cross-institutional humanities research project.
Rachel Sagner Buurma is Assistant Professor of English Literature at Swarthmore College.  She has published articles on Victorian literature and print culture and teaches classes on the history of the novel, Victorian literature and culture, the history of the book, and literary criticism.  She is currently finishing a book project about narrative omniscience and periodical writing in the nineteenth century and beginning a project that explores new models and methodologies for writing the history of the discipline of English literature.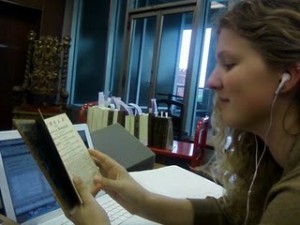 Anna Tione Levine is a sophomore Honors English Major at Swarthmore College.  Her current interests include exploring new ways for describing narrative voice in the eighteenth and nineteenth-century novel, Victorian reviewing practices, the genre of the periodical-published sermon, and Swarthmore's Ultimate Frisbee team, which she captains.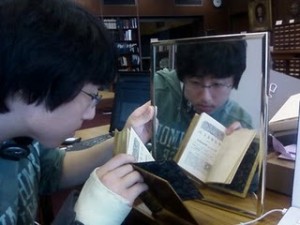 Richard Li is a junior Honors English and      Mathematics (with a specialty in statistics) at Swarthmore College.  His current project, which seeks to develop a quantitative method for examining factors influencing the Victorian novel's treatment of time, brings together his interests in Victorian literature and statistics.